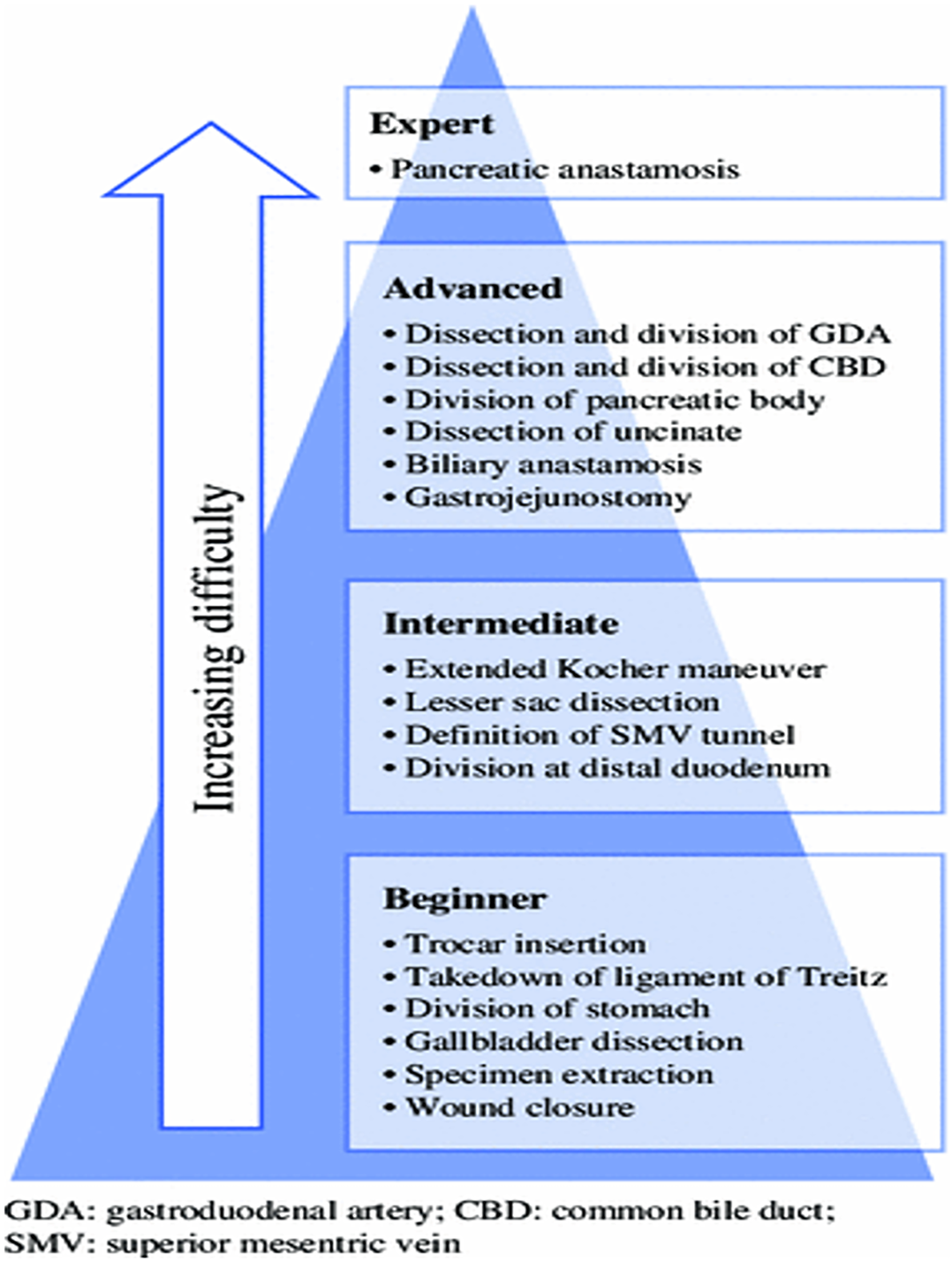 Figure 1 Learning curve pyramid illustrating the suggested mastery of pancreatic operations in a step-wise fashion, starting with simpler dissections initially and gradually rising to the most difficult operations.
Citation: Speicher PJ, Nussbaum DP, White RR, Zani S, Mosca PJ, Blazer DG 3rd, Clary BM, Pappas TN, Tyler DS, Perez A. Defining the learning curve for team-based laparoscopic pancreaticoduodenectomy.
Ann Surg Oncol
2014; 21(12): 4014-4019. Copyright © Speicher PJ
et al
2014. Published by Springer Nature[
74
].
---
Citation: Cawich SO, Kluger MD, Francis W, Deshpande RR, Mohammed F, Bonadie KO, Thomas DA, Pearce NW, Schrope BA. Review of minimally invasive pancreas surgery and opinion on its incorporation into low volume and resource poor centres. World J Gastrointest Surg 2021; 13(10): 1122-1135
---