Copyright
©2010 Baishideng Publishing Group Co.
World J Gastrointest Endosc.
Dec 16, 2010;
2(12): 408-412
Published online Dec 16, 2010. doi: 10.4253/wjge.v2.i12.408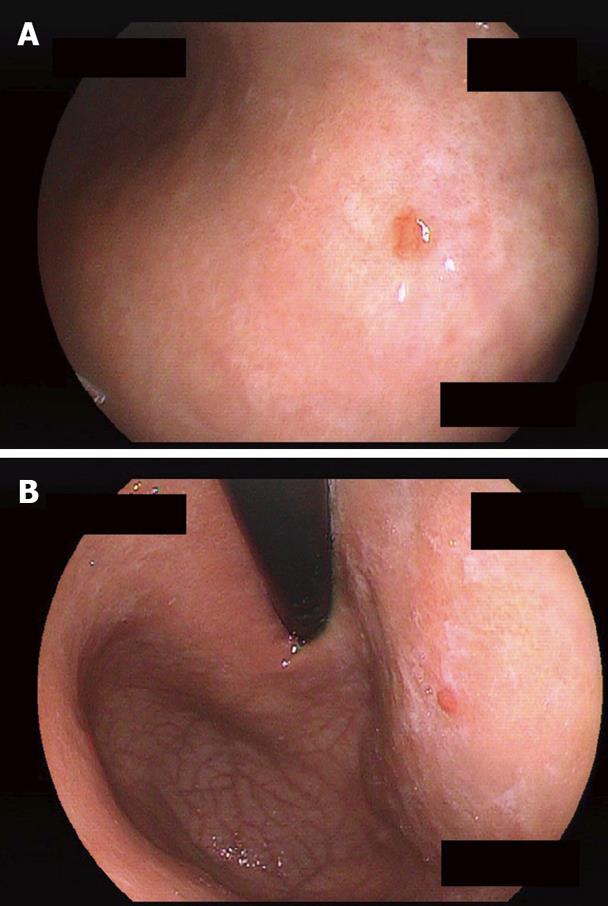 Figure 1 Tiny elevated lesions, 3 mm in diameter detected on the posterior (A) and the anterior (B) walls of the upper third of the stomach.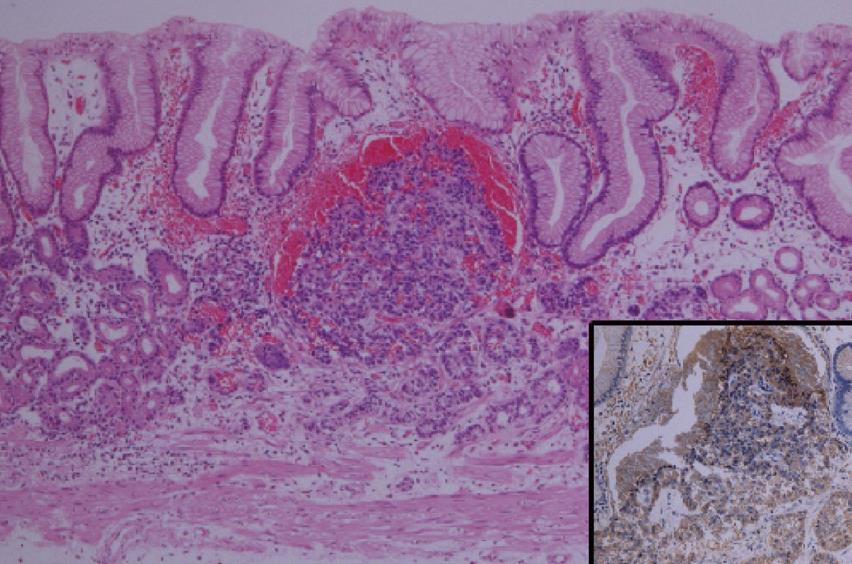 Figure 2 Histological findings of the tumor located on the posterior wall of the stomach (Hematoxylin-eosin stain, × 40).
The tumor exhibits microlobular-trabecular growth patterns with chromogranin A positive (inset, × 100). No cellular polymorphism is observed. The other tumor showed the same findings.
---
Citation: Shimoyama S, Fujishiro M, Takazawa Y. Successful type-oriented endoscopic resection for gastric carcinoid tumors: A case report. World J Gastrointest Endosc 2010; 2(12): 408-412
---