World J Gastrointest Endosc.
May 16, 2023;
15(5): 319-337
Published online May 16, 2023. doi: 10.4253/wjge.v15.i5.319

Figure 1 Endoscopic ultrasound imaging.
A: Gastric gastrointestinal stromal tumor. Hypoechoic mass with smooth margins originating from the muscularis propria; B: Gastric carcinoid. Small, round hypoechoic mass in the submucosa; C: T1 gastric cancer. The tumor invades the submucosa.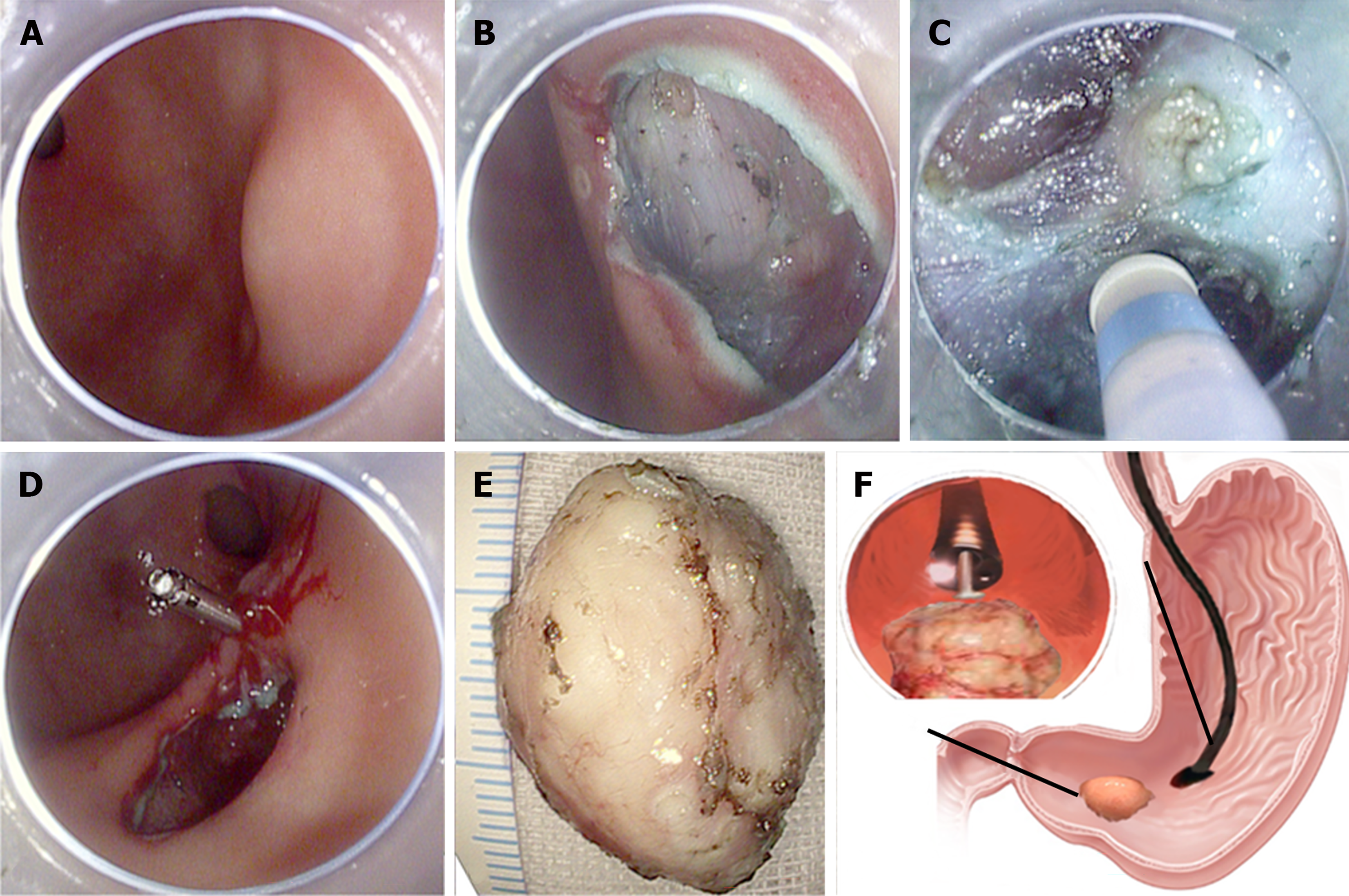 Figure 3 Submucosal tunneling endoscopic resection of a gastric subepithelial tumor located in the antrum.
A: A gastric subepithelial tumor located in the antrum; B: A longitudinal mucosal incision was made about 3 cm from targeted tumor after submucosal injection; C: The tumor was gradually exposed by endoscopic dissection in the submucosal tunnel; D: After tumor resection and retrieval, the submucosal tunnel was closed by metal clips; E: The resected submucosal tumor; F: Schematic picture of the procedure; upper left picture showing the endoscope approaching the tumor in the tunnel for dissection. A-F: Citation: Lu J, Jiao T, Li Y, Liu Y, Wang Y, Wang Y, Zheng M, Lu X. Heading toward the right direction-solution package for endoscopic submucosal tunneling resection in the stomach. PLoS One 2015; 10: e0119870. Copyright© The Authors 2014. Published by PLOS. This is an open access article distributed under the terms of the Creative Commons Attribution License, which permits unrestricted use, distribution, and reproduction in any medium, provided the original author and source are credited (available from:
https://journals.plos.org/plosone/article?id=10.1371/journal.pone.0119870
).

Figure 4 Endoscopic full-thickness resection of a gastrointestinal stromal tumor in the stomach with full-thickness resection device.
A: Marking of the lesion with full-thickness resection device marking probe; B: Pulling and fixing the lesion in the cap with anchor to ensure the entire lesion is in the cap. Of note, no suction is used at this step. Clip is deployed before resection; C: Resection site with deployed clip; D: Retrieved lesion, a 2 cm gastrointestinal stromal tumor. A-D: Citation: Ovesco Endoscopy United States Inc (
Supplementary material
).
---
Citation: Cheema HI, Tharian B, Inamdar S, Garcia-Saenz-de-Sicilia M, Cengiz C. Recent advances in endoscopic management of gastric neoplasms. World J Gastrointest Endosc 2023; 15(5): 319-337
---