World J Gastrointest Endosc.
Jul 16, 2022;
14(7): 455-466
Published online Jul 16, 2022. doi: 10.4253/wjge.v14.i7.455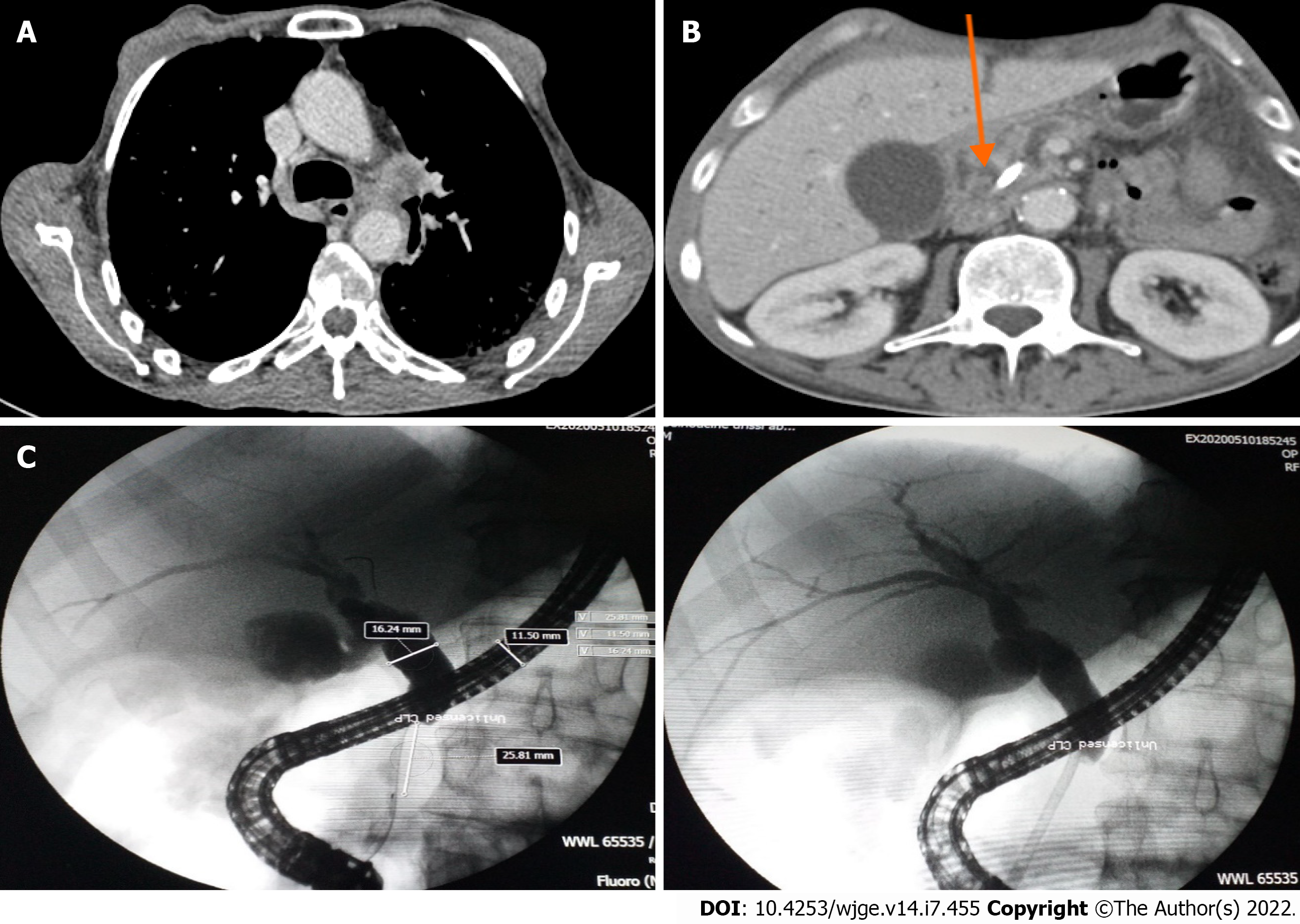 Figure 1 Imaging and endoscopic images of lung cancer and pancreatic mass.
A: Computed tomography scan of the left hilar mass (arrow); B: Computed tomography scan of the mass on the head of the pancreas measuring 4.0 cm × 3.8 cm (arrow); C: Microscopic images showed dilatation of the main bile duct upstream of a very tight stenosis of the cystic duct at 25 mm with insertion of a plastic biliary stent.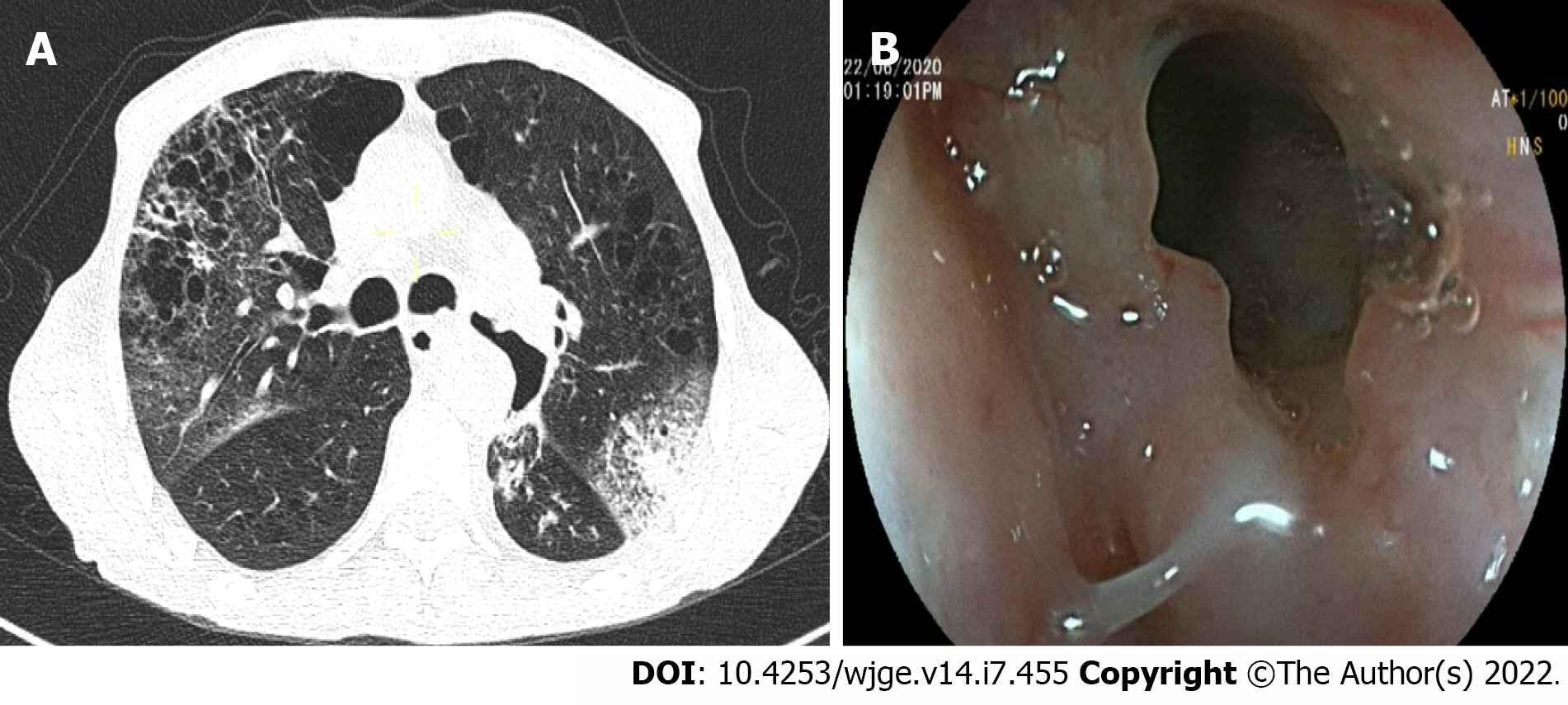 Figure 2 Tracheoesophageal fistula.
A: Computed tomography scan showed left lobar broncho-alveolitis; B: Upper gastrointestinal endoscopy showed a tracheoesophageal fistulae.

Figure 3 Images of endoscopic ultrasound and histological analysis of the pancreatic mass.
A: Linear endoscopic ultrasound showed a pancreatic head tumor; B: Microphotography showing a proliferation with an easily recognizable squamous differentiation, including apparent intercellular bridges and minimal pleomorphism. Hematoxylin-eosin stain (× 200).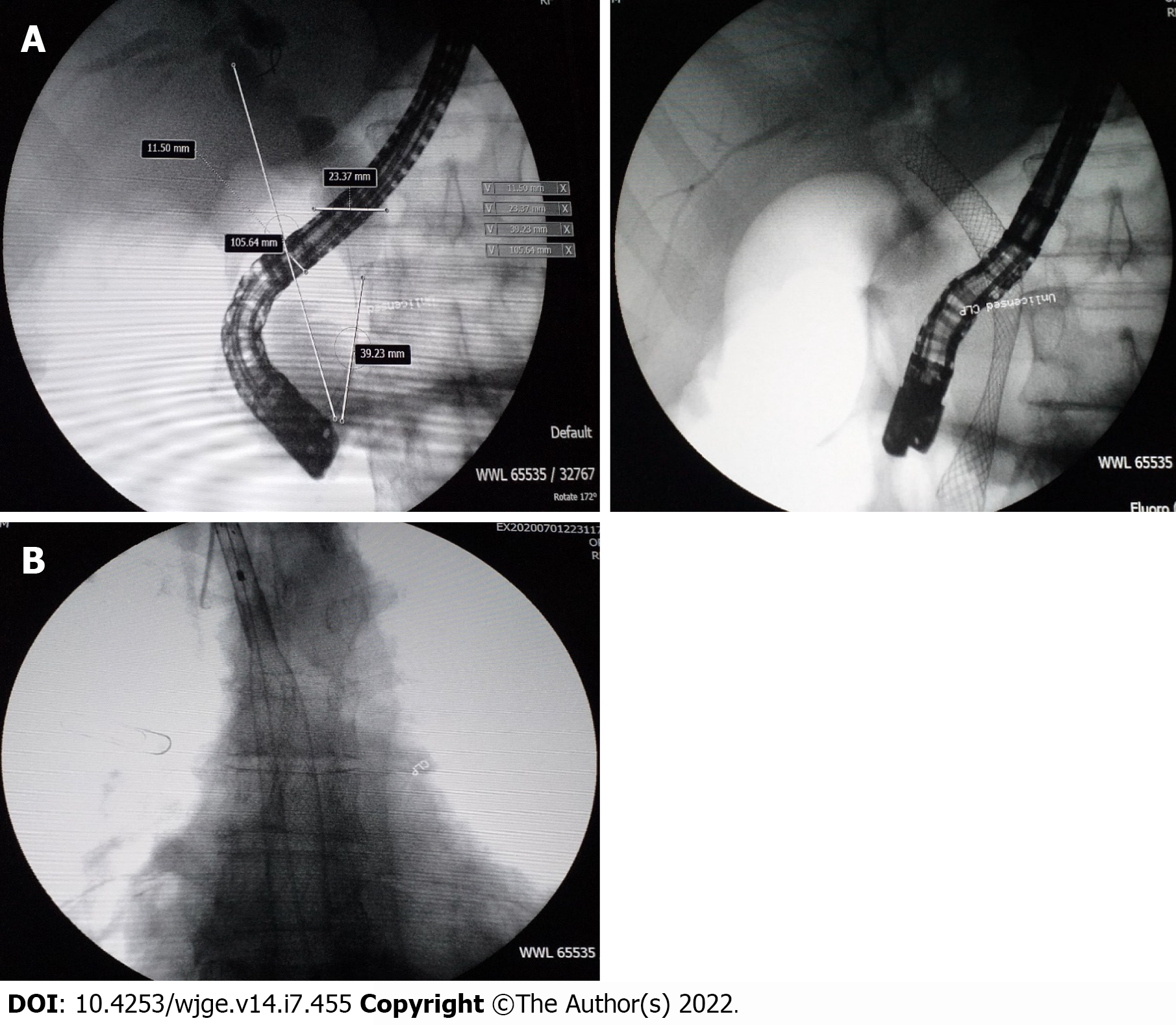 Figure 4 Placement of metallic biliary stent and esophageal stent.
A: An uncovered metallic biliary stent; B: Microscopic image of the fully-covered esophageal stent.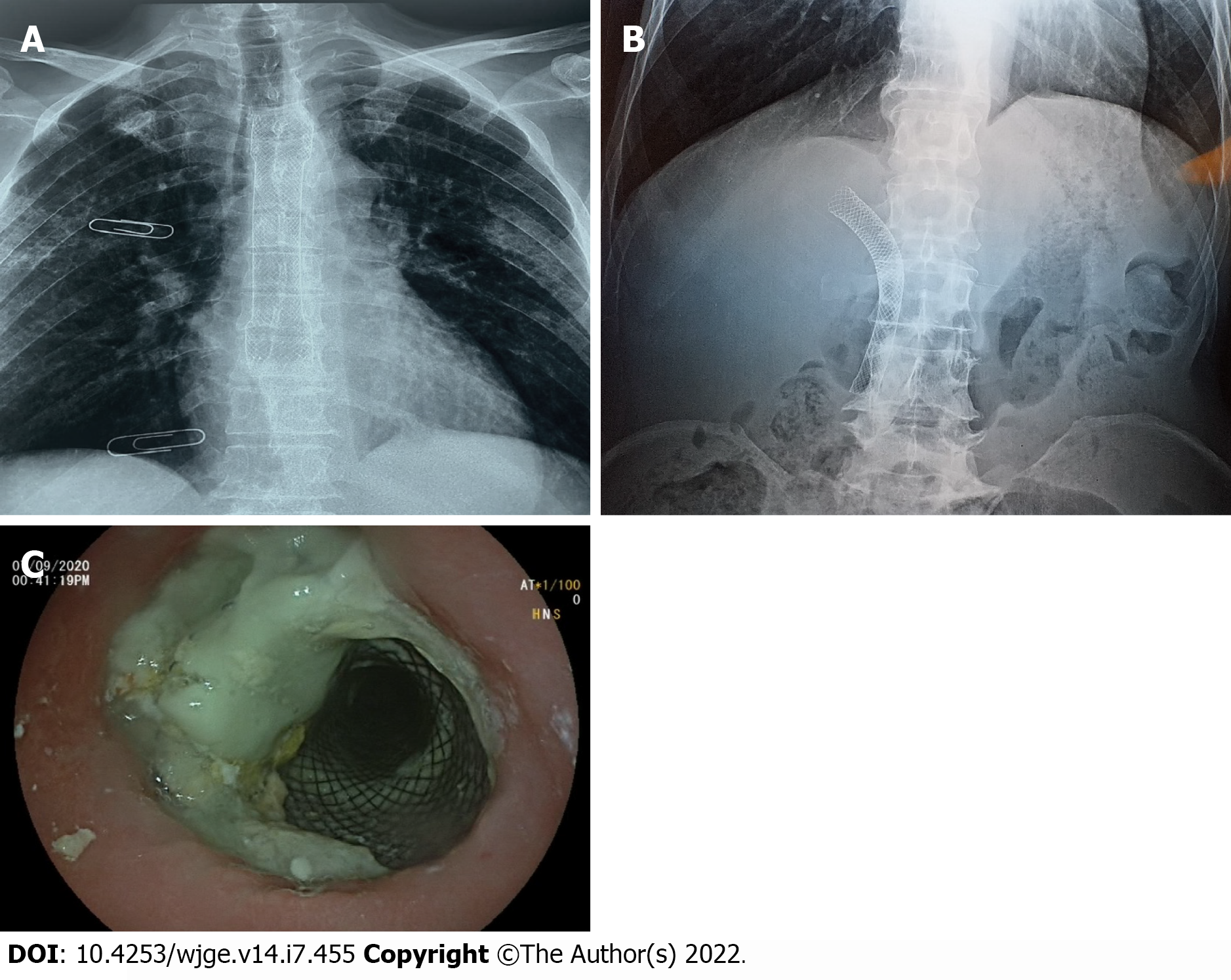 Figure 5 Chest X-ray and endoscopic images of stents position.
A: Position of the esophageal prosthesis; B: Abdomen without preparation showed the position of the biliary metallic stent; C: Covered esophageal stent with food stasis.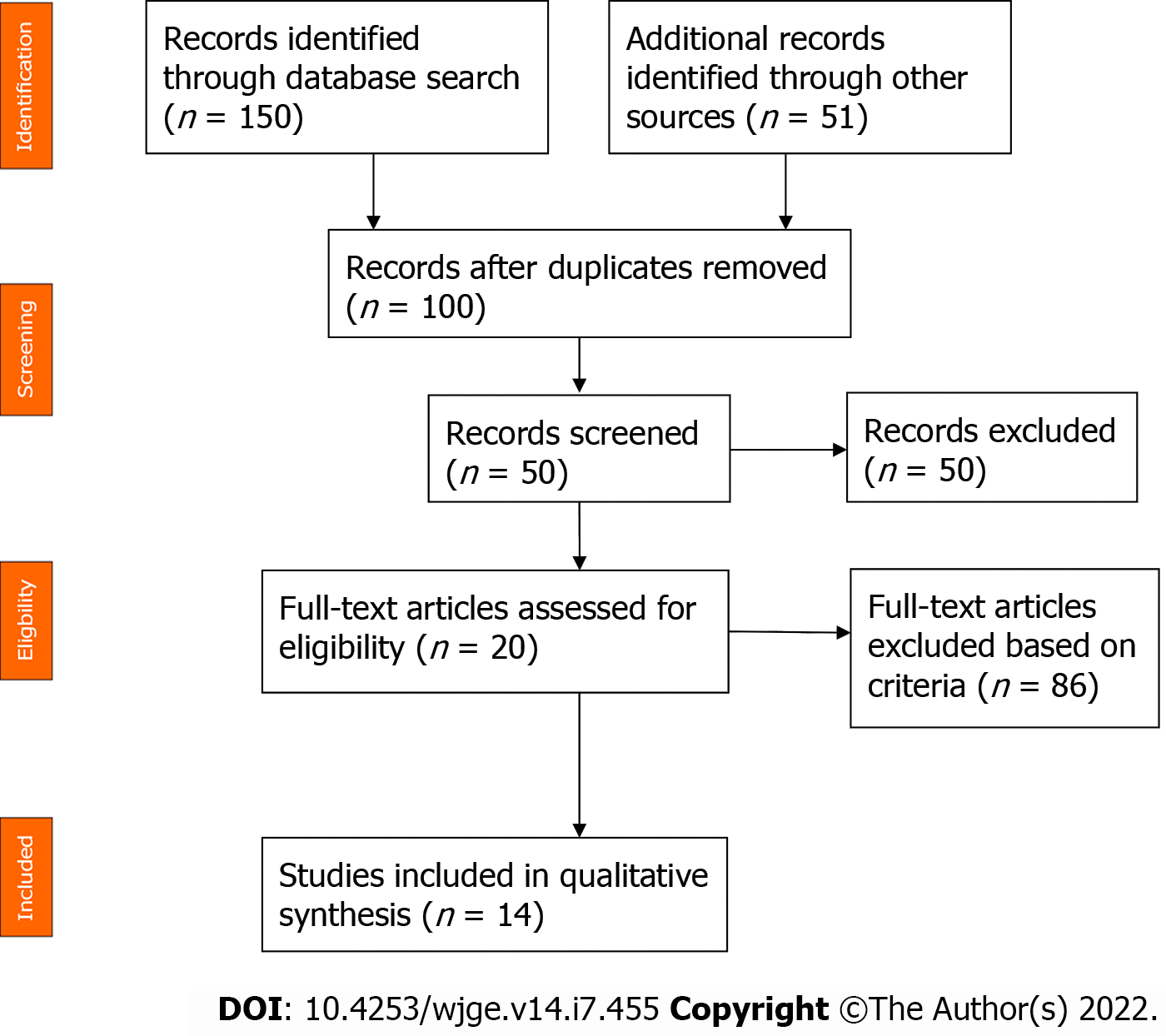 Figure 6 Flow diagram of the literature review of squamous cell lung carcinoma with pancreatic metastasis.
---
Citation: Rais K, El Eulj O, El Moutaoukil N, Kamaoui I, Bennani A, Kharrasse G, Zazour A, Khannoussi W, Ismaili Z. Solitary pancreatic metastasis from squamous cell lung carcinoma: A case report and review of literature. World J Gastrointest Endosc 2022; 14(7): 455-466
---