World J Gastrointest Endosc.
May 16, 2022;
14(5): 267-290
Published online May 16, 2022. doi: 10.4253/wjge.v14.i5.267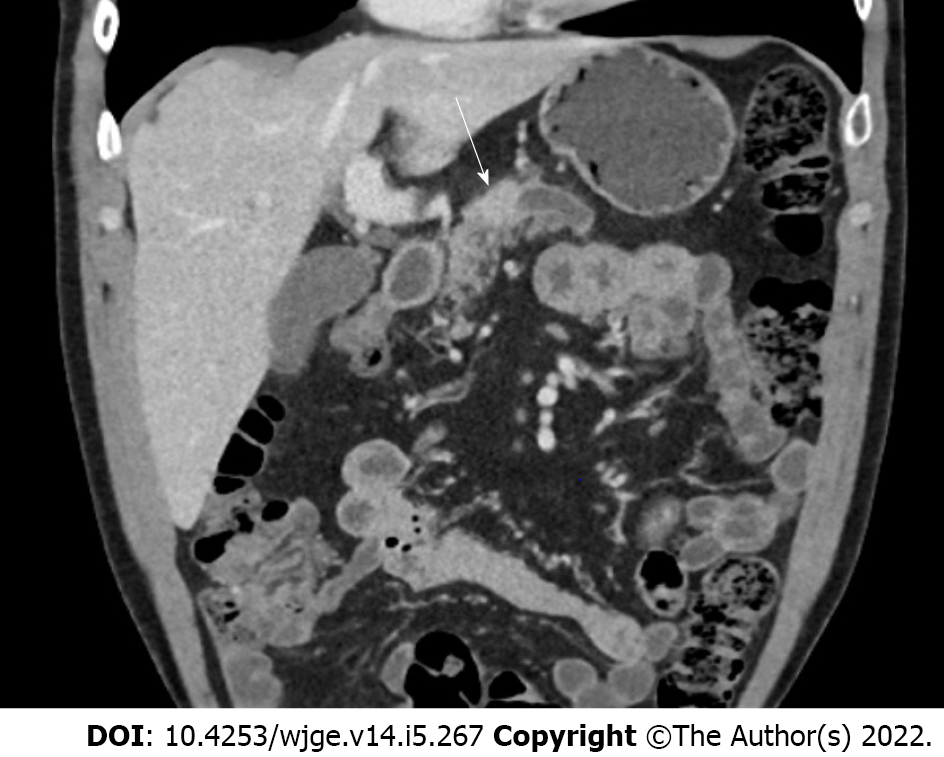 Figure 3 Computerized tomography scan of hyperenhancing pancreatic neuroendocrine tumor (white arrow).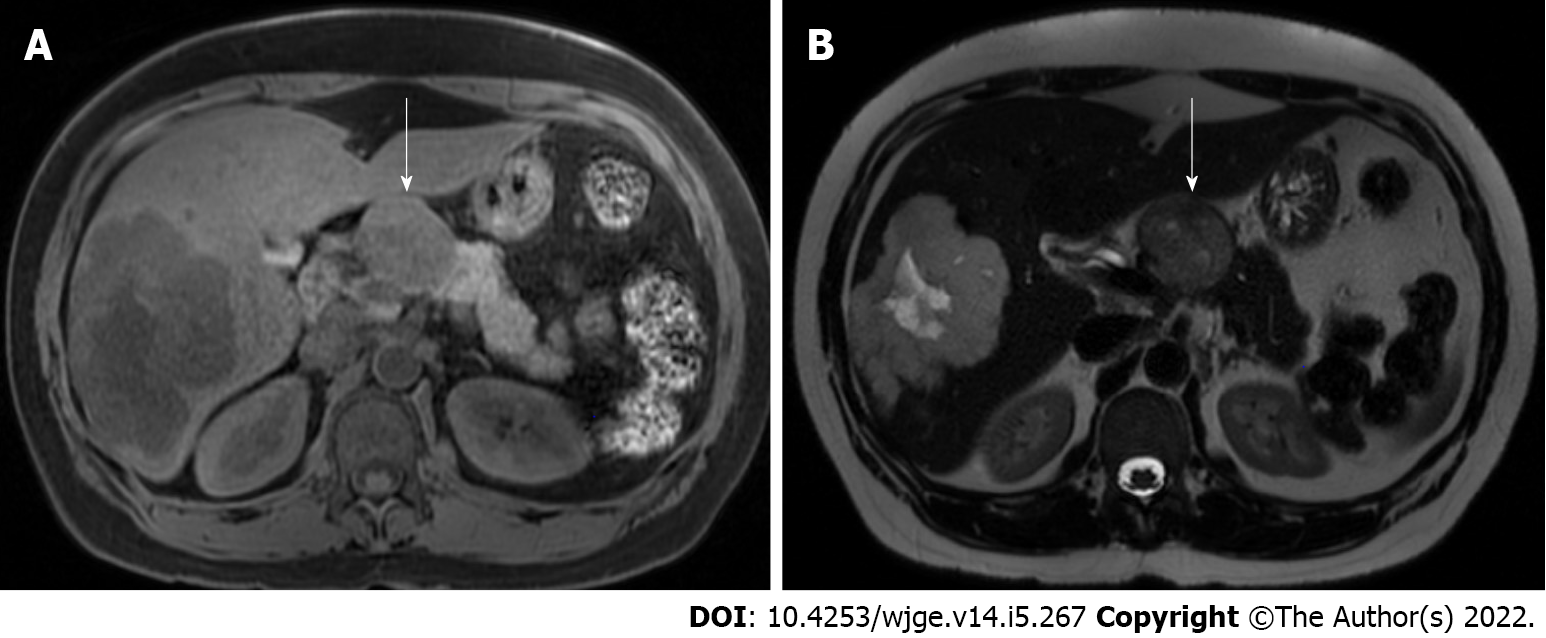 Figure 4 Magnetic resonance imaging with T1 hypointense and T2 mildly hyperintense well-defined peri-pancreatic neuroendocrine tumor.
A: T1 hypointense; B: T2 mildly hyperintense.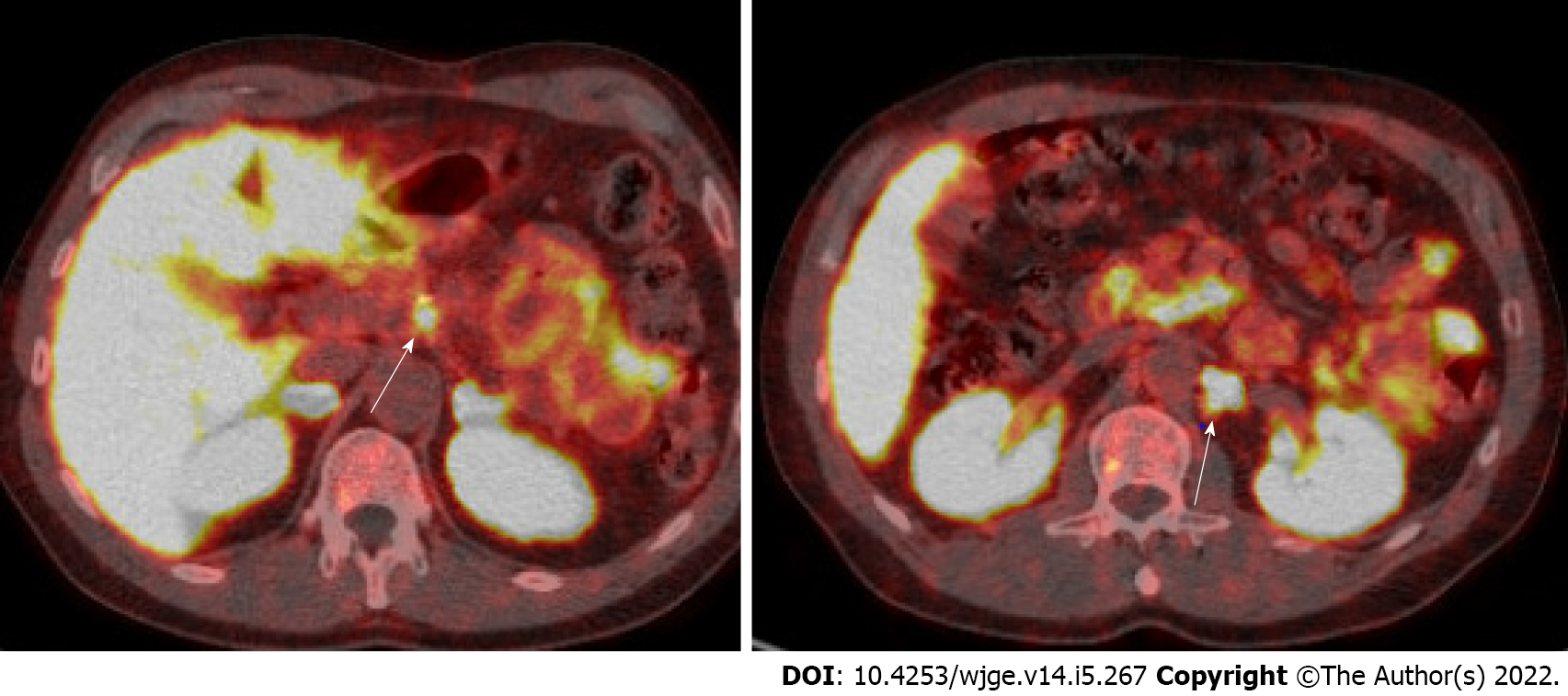 Figure 5 Gallium-68 DOTATATE positron emission tomography/computed tomography demonstrating avid lymph nodes.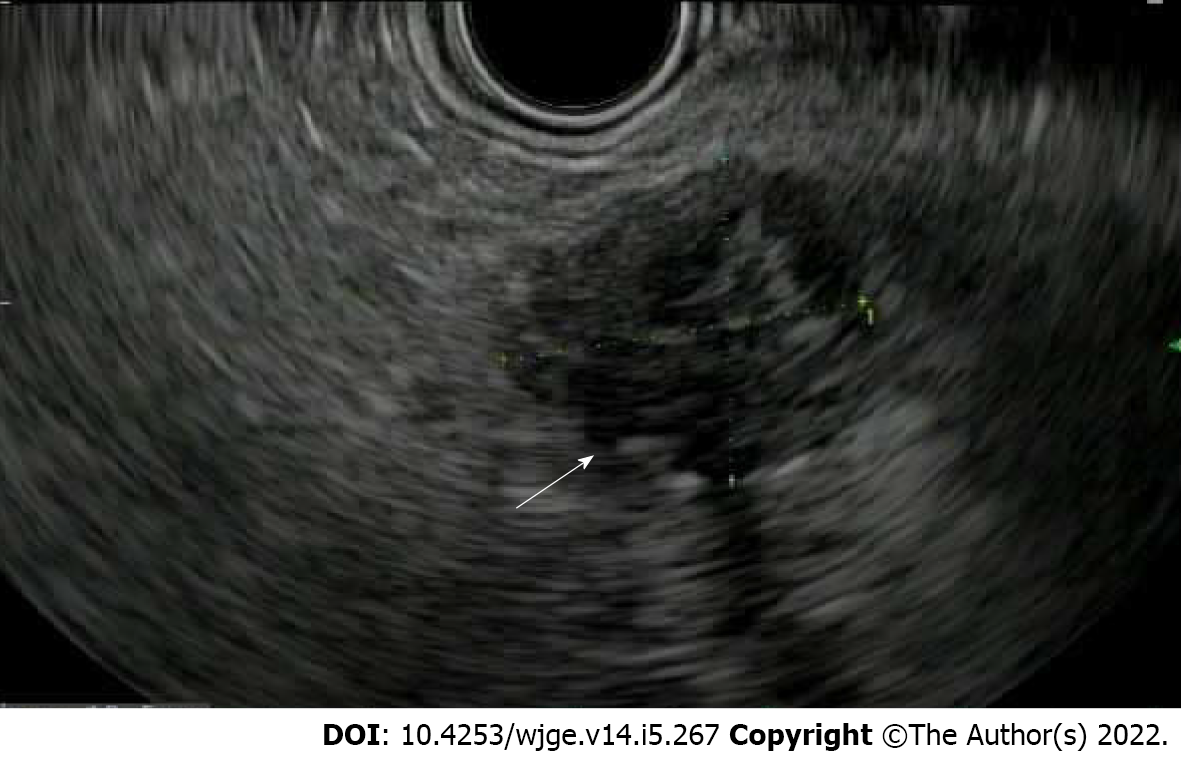 Figure 6 Endoscopic ultrasound of pancreatic neuroendocrine tumor appearing well-defined and hypoechoic.

Figure 7 Endoscopic and endoscopic ultrasound views of type 1 small, superficial neuroendocrine lesions in gastric body.
A and B: Endoscopic; C: Endoscopic ultrasound.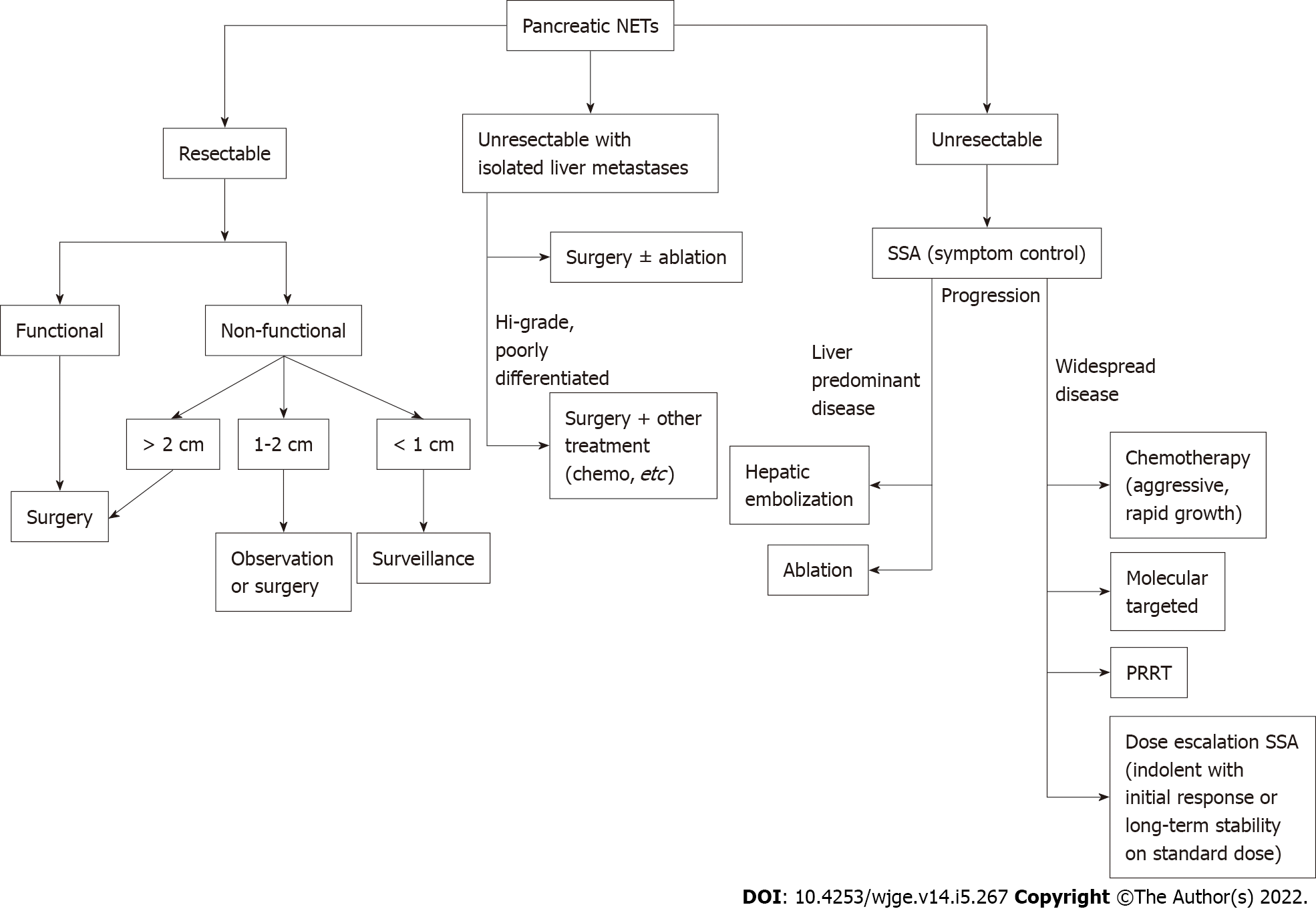 Figure 9 Treatment algorithm for pancreatic neuroendocrine tumors.
NET: Neuroendocrine tumor; SSA: Somatostatin analogue; PRRT: Peptide receptor radionuclide therapy.
---
Citation: Canakis A, Lee LS. Current updates and future directions in diagnosis and management of gastroenteropancreatic neuroendocrine neoplasms. World J Gastrointest Endosc 2022; 14(5): 267-290
---