Figure 2 The anterior abdominal wall of laparoscopic Janeway gastrostomy technique.
A: Positioning of stapler for gastric tube creation along greater curvature; B: Gastric tube demonstration; C: Gastric tube being externalized and placement of anchoring sutures.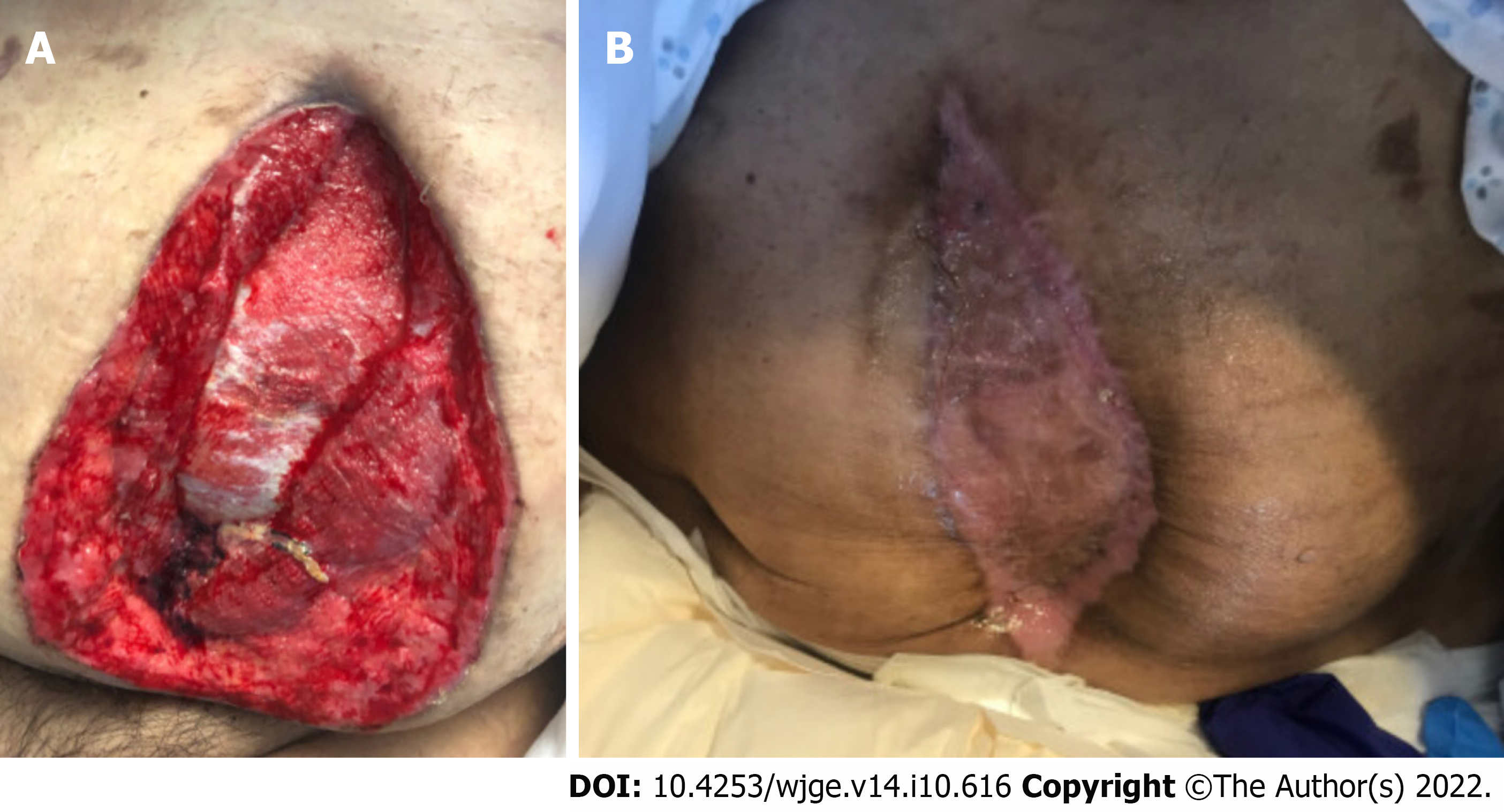 Figure 4 Patient B's skin graft.
A: Anterior abdominal wall view before skin grafting; B: Anterior abdominal wall view after skin grafting and appropriate healing, to illustrate abdominal wall anatomy.
---
Citation: Murray-Ramcharan M, Fonseca Mora MC, Gattorno F, Andrade J. Laparoscopic Janeway gastrostomy as preferred enteral access in specific patient populations: A systematic review and case series. World J Gastrointest Endosc 2022; 14(10): 616-627
---