Copyright
©2011 Baishideng Publishing Group Co.
, Limited. All rights reserved.
Management of primary sclerosing cholangitis
Holger H Lutz, Jens JW Tischendorf, Medical Department III(Gastroenterology, Hepatology and Metabolic Diseases), University Hospital Aachen (RWTH), Aachen, Germany
Author contributions: Lutz HH drafted the article; Tischendorf JJW provided critical revision and final approval of the version to be published.
Correspondence to: Jens JW Tischendorf, MD, Medical Department III (Gastroenterology, Hepatology and Metabolic Diseases), University Hospital Aachen (RWTH), Pauwelsstr. 30, Aachen 52074, Germany. jtischendorf@ukaachen.de
Telephone: +49-241-80-80860 Fax: +49-241-80-82455
Received: December 24, 2010
Revised: May 10, 2011
Accepted: May 17, 2011
Published online: June 27, 2011

Primary sclerosing cholangitis (PSC) is a rare cholestatic liver disease with major morbidity and mortality. Therapeutic management is difficult, due to lack of conclusive data and individual disease progression. High-dose UDCA was used for years as a pharmacotherapeutic agent to prevent disease progression, based on a positive trend in pilot studies, but has recently been proven to have a negative effect in advanced disease. Immunosuppressants might be useful in patients with overlap syndromes. Dominant bile duct stenoses should be treated endoscopically, and cholangiocellular carcinoma (CCC) still remains a therapeutic challenge in PSC patients. Early diagnosis of CCC must be improved and new strategies such as neoadjuvant radiochemotherapy with subsequent liver transplantation in selected patients are further options to be considered.
---
Citation: Lutz HH, Tischendorf JJ. Management of primary sclerosing cholangitis. World J Hepatol 2011; 3(6): 137-141
---
INTRODUCTION
Primary sclerosing cholangitis (PSC) is a chronic cholestatic liver disease, characterized by intra- and extrahepatic bile duct inflammation and consecutive fibrosis[1]. PSC is generally a rare disease typically affecting middle aged men with ulcerative colitis. It presents with an increased risk of disease in relatives[2], showing a genetic susceptibility, combined with an autoimmune effect and toxicity of bile acids. Despite its low incidence, it is one of the main reasons for liver transplantation in northern European countries. The risk of developing cholangiocellular carcinoma (CCC) is high and associated with a dismal outcome. Optimizing treatment is difficult, and conflicting data on pharmacotherapy prevail in the literature. Endoscopic therapy of dominant stenoses, and liver transplantation in advanced disease, are effective treatment options. Small-duct PSC rarely progresses to large-duct PSC and has a more benign course, with slower progression and lower rates of cholangiocarcinoma[3,4]. In this editorial, therapeutic management of PSC to date is presented.
PHARMACOLOGICAL THERAPY
Although many drugs have been tested, effective medical treatment of PSC remains a problem. Promising results from pilot studies have raised hopes of slowing down or even reversing disease progression, but these results could not be proven in larger prospective randomized studies. In the following, the most important pharmacotherapeutic therapies evaluated in PSC are discussed.
ENDOSCOPIC TREATMENT IN OBSTRUCTIVE DISEASE
During the natural course of the disease, worsening of symptoms such as pruritus, abdominal pain, fever with chills, and jaundice due to insufficient biliary drainage can be observed. Cholestasis with consecutive cholangitis is often caused by dominant bile duct stenoses, which develop in up to 50% of PSC patients (see also Figure 1). Endoscopic treatment of these stenoses is recommended, especially because of bad outcomes in patients with these stenoses[13,23]. Repeated endoscopic balloon dilatation has been shown to be a useful technique to preserve common bile duct function[24] and has been established as a standard therapy over the past years.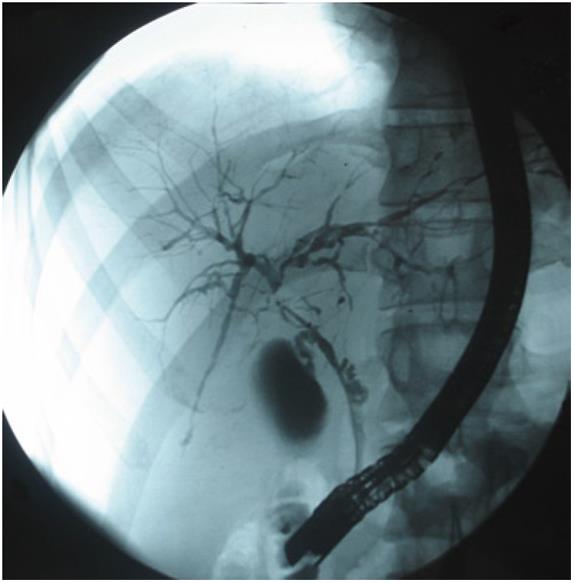 Figure 1 Primary sclerosing cholangitis and a benign, high-grade stenosis in a 22-year-old man.
Cholangiography shows partially bilateral intrahepatic ductal dilatations and irregularity consistent with primary sclerosing cholangitis, and a short, high-grade stenotic segment in the proximal portion of the bile duct.
FOLLOW-UP
A regular follow-up using ultrasound and measurement of blood parameters is recommended at least annually, due to the risk of cholangiocellular carcinoma and because of the higher risk of malignant gall polyps in patients with PSC[25]. Cholecystectomy should be performed even when polyps do not reach 1 cm in diameter.
CCC
Cholangiocellular carcinoma is the most lethal complication in patients with PSC, and has a frequency of up to 20% in end-stage PSC. Diagnosis of CCC can be difficult, due to negative or inconclusive sampling. This is especially problematic in PSC, because of a five times higher risk of developing a desmoplastic reaction in PSC-associated CCC, compared to idiopathic CCC. Polysomy shown in a FISH(fluorescent in situ hybridization)-Test could be a diagnostic sign of CCC in suspected malignancy, but can´t be used as a screening parameter in more highly progressed PSC[26]. Furthermore, lack of highly sensitive imaging methods or blood parameters make reliable early CCC diagnosis extremely difficult. Intraductal ultrasound is a promising method to distinguish benign from malignant stenoses[27]. Due to frequent multifocal tumor growth in PSC, local R0 resection is usually not possible. Photodynamic therapy, with or without surgery, is capable of improving outcome[28], as well as a multimodal approach including chemoembolization[29] or a combination of local and systemic chemotherapy[30]. In selected patients, transplantation might be a therapeutic option (see below).
TRANSPLANTATION
Transplanted end-stage PSC patients show an excellent outcome, based on the Mayo Score[31,32]. However, choosing the optimal time for transplantation remains a major problem. Listing for transplantation is based on the MELD-Score and the appearance of refractory bacterial cholangitis. In addition to that, sufficient screening for malignancy (cholangiocellular carcinoma and colonic cancer) must have taken place. In the case of non-resectable CCC, newer therapeutic options, with neoadjuvant radiochemotherapy and liver transplantation can be considered, though only a small number of patients qualify for this regimen (see also Figure 2). These patients, following a special protocol with explorative laparotomy and lymphadenectomy to exclude lymphatic metastasis, have a one year survival of 91 % and a five year survival of 76%[33].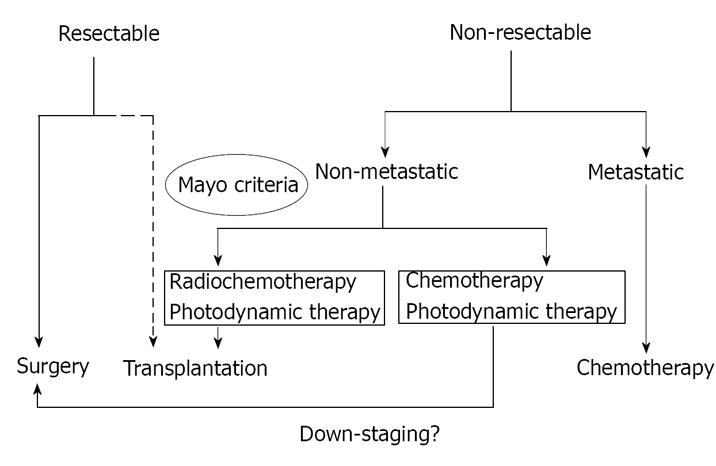 Figure 2 Therapeutic algorithm in PSC and CCC[34].
Patients with resectable carcinoma should preferably undergo surgical therapy as a potentially curative approach. In advanced stages, endoscopic treatment is the first step in the management of the disease in order to reconstitute biliary drainage. Patients without metastases can undergo local treatment such as photodynamic therapy or radiochemotherapy. Cholangiocarcinoma is considered a contraindication for transplantation, but may offer a possibility for selected patients after extensive preoperative treatment within controlled studies. Systemic chemotherapy remains the only treatment option in metastatic patients.
CONCLUSION
Preventing disease progression remains the major problem in PSC patients. Based on new studies, the therapeutic use of UDCA might not be beneficial for all patients. Especially in advanced stages of the disease, UDCA therapy at high doses could possibly bring with it substantial risk - the positive effect at lower doses has not been proven, and still needs to be validated. NorUDCA, with fewer toxic effects could be a possible option for the future, but further prospective studies still have to prove a positive effect in humans. The existence of overlap syndromes should be evaluated in each patient to discover possible immunosuppressive therapeutic options. In case of advanced disease, liver transplantation is the best therapeutic option, and is known to have an excellent outcome.
Peer reviewer: Pietro Invernizzi, MD, PhD, Division of Internal Medicine and Hepatobiliary Immunopathology Unit, IRCCS Istituto Clinico Humanitas, via A. Manzoni 113, Rozzano 20089, Milan, Italy
S- Editor Zhang HN L- Editor Herholdt A E- Editor Zhang L