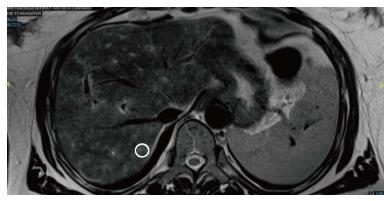 Figure 1 Magnetic resonance cholangiopancreatography, T2 imaging.
The heterogeneous T2 enhancement (hyperintensities, white patchy areas, one circled) are present throughout the liver parenchyma.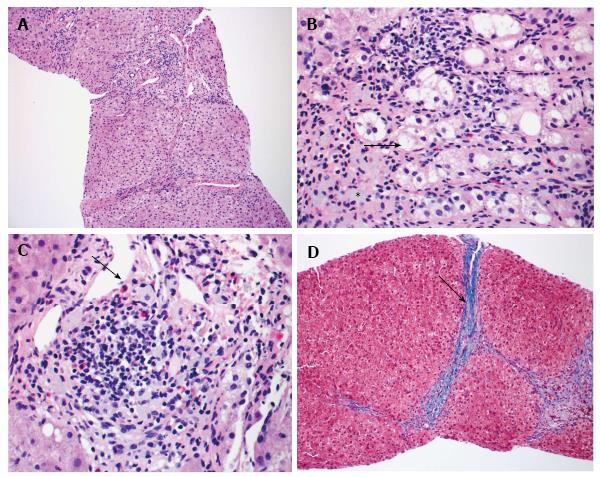 Figure 2 Resolving hepatitis.
A: The liver shows a somewhat nodular architecture with increased portal inflammatory cells, HE, × 100; B: Ballooned hepatocytes (arrow) and numerous pigmented Kupffer cells (asterix) are present in portal tracts consistent with injury, HE, × 400; C: Prominent eosinophils (arrow) suggests a drug reaction of the hypersensitivity type, HE, × 400; D: Bridging fibrosis (arrow). Thin fibrous bridges connect portal tracts, Trichrome, × 100.
---
Citation: Dalal KK, Holdbrook T, Peikin SR. Ayurvedic drug induced liver injury. World J Hepatol 2017; 9(31): 1205-1209
---