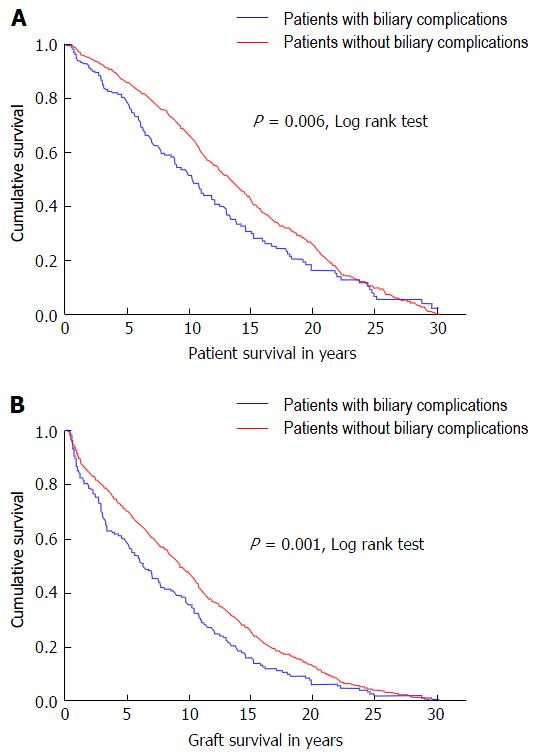 Figure 2 Kaplan Meier curve showing the cumulative survival of (A) patients with and without biliary complications (B) graft survival of both groups.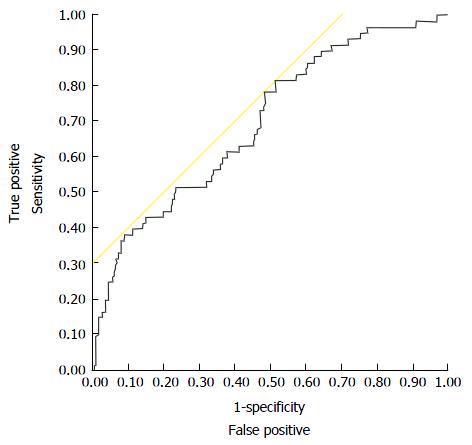 Figure 4 Receiver operating characteristic-curve of the developed prognostic model for the prediction of anastomotic biliary complications in the Model of End-Stage Liver Disease-era (n = 417 liver transplants).
The area under the receiver operating-curve is 0.702 indicating a useful and clinical applicable prognostic model.
---
Citation: Kaltenborn A, Gutcke A, Gwiasda J, Klempnauer J, Schrem H. Biliary complications following liver transplantation: Single-center experience over three decades and recent risk factors. World J Hepatol 2017; 9(3): 147-154
---