Figure 1 Hypothesized mechanism of portal hypertensive gastropathy. 1The finding of decreased gastric mucosal perfusion in PHG is somewhat controversial (see text). PHG: Portal hypertensive gastropathy.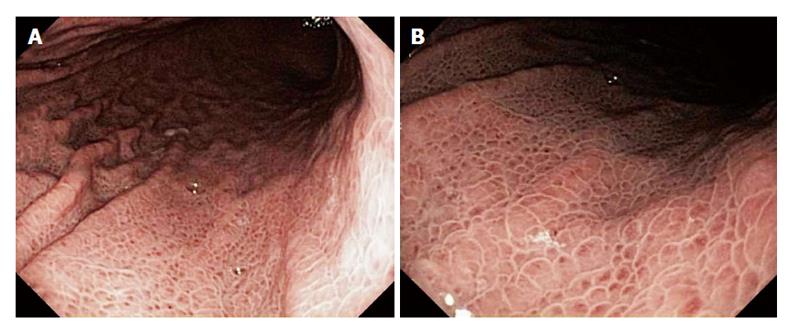 Figure 2 A 60-year-old man presented for routine endoscopic screening for esophageal varices due to a history of Child-Pugh class B cirrhosis, with a model for end-stage liver disease score = 18, from hepatitis C secondary to former intravenous drug use.
The patient denied a history of gastrointestinal bleeding. The hematocrit was 40.1%. Esophagogastroduodenoscopy revealed the classic findings of portal hypertensive gastropathy, including a pale white reticular (mosaic) pattern surrounding small polygonal areas of mucosa, with variable erythema, in the entire stomach, but most prominently in the gastric fundus and body. B is a relatively close-up view of the lesions seen in A.
---
Citation: Gjeorgjievski M, Cappell MS. Portal hypertensive gastropathy: A systematic review of the pathophysiology, clinical presentation, natural history and therapy. World J Hepatol 2016; 8(4): 231-262
---