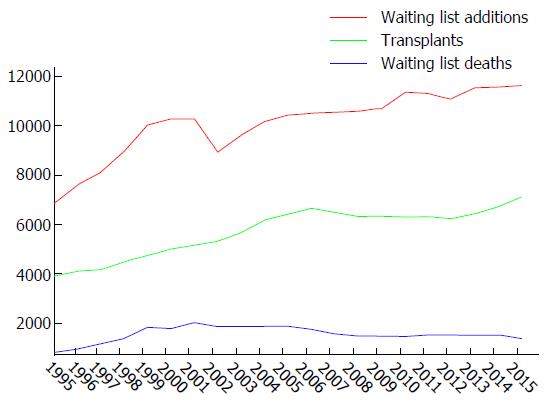 Figure 1 Number of transplants, waiting list additions and waiting list deaths in the United States between 1995 and 2015.
Number of waiting list additions and deaths are based on the candidates and candidate who is listed more than one place is counted as one candidate. Data are available from: URL: https://optn.transplant.hrsa.gov/data/.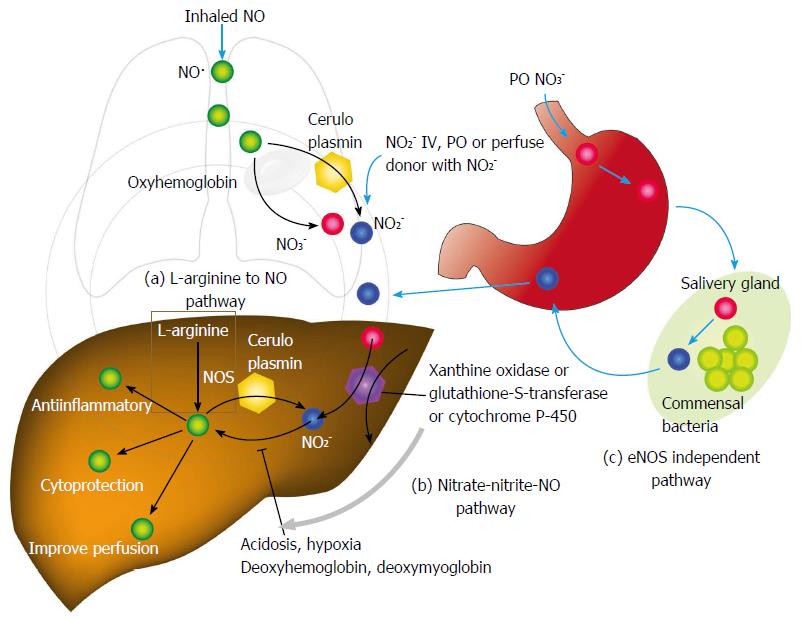 Figure 2 Delivery of nitric oxide to donor liver graft in liver transplantation. Preemptive treatment with inhaled nitric oxide can attenuate ischemia-reperfusion injury via modulation of a myriad of inflammatory, cellular and vascular mechanisms. IV: Intravenous; NO·: Nitric oxide; NO2-: Nitrite; NO3-: Nitrate; eNOS: Endothelial nitric oxide synthase; PO: Per oral.
---
Citation: Fukazawa K, Lang JD. Role of nitric oxide in liver transplantation: Should it be routinely used? World J Hepatol 2016; 8(34): 1489-1496
---