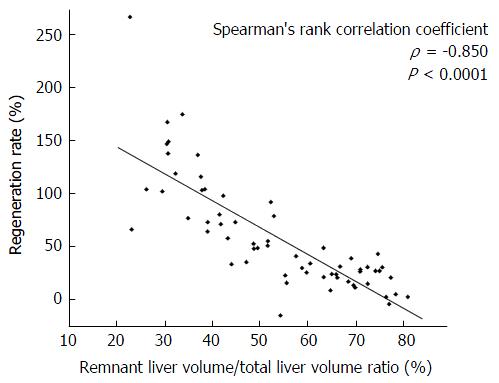 Figure 1 Relationship between the remnant liver volume/total liver volume ratio and the liver regeneration rate after hepatectomy (n = 63).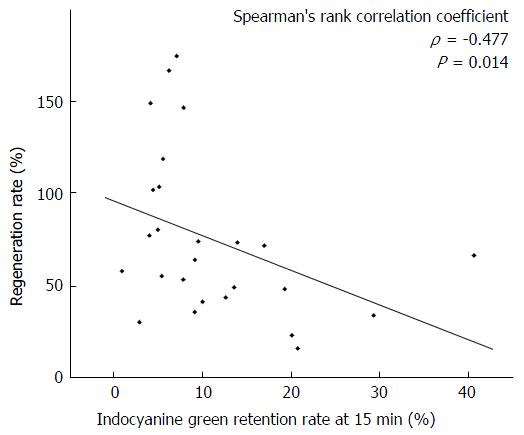 Figure 2 Relationship between indocyanine green retention rate at 15 min and liver regeneration rate in patients who underwent right hepatectomy or extended right hepatectomy (n = 13).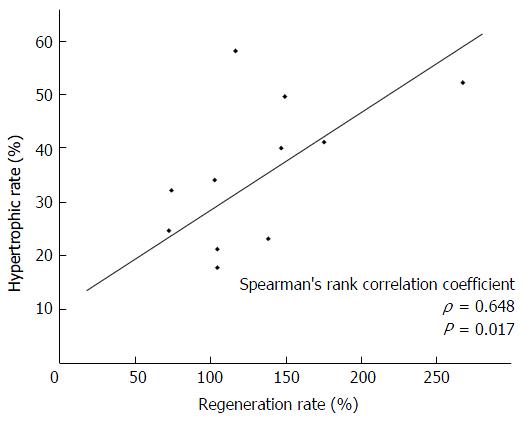 Figure 3 Relationship between liver regeneration rate after major hepatectomy and hypertrophic rate after portal vein embolization (n = 13).
---
Citation: Kageyama Y, Kokudo T, Amikura K, Miyazaki Y, Takahashi A, Sakamoto H. Impaired liver function attenuates liver regeneration and hypertrophy after portal vein embolization. World J Hepatol 2016; 8(28): 1200-1204
---