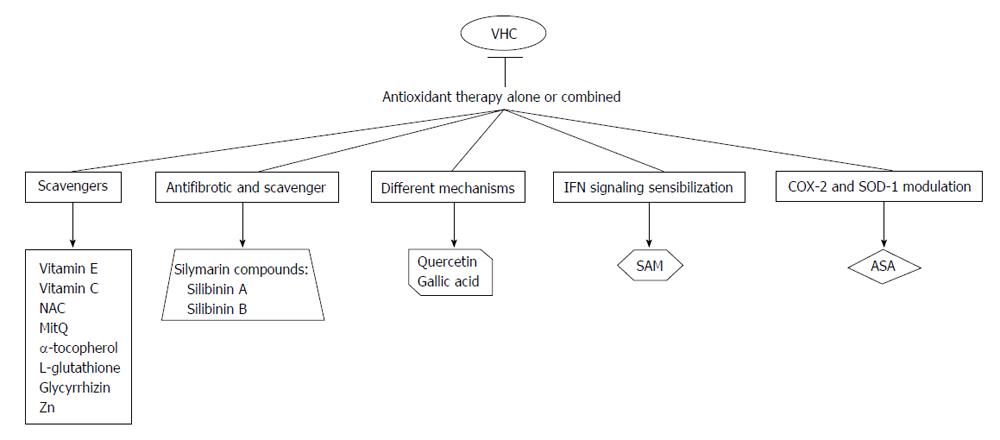 Figure 1 Possible interactions/mechanisms of antioxidant agents with reported anti-hepatitis C virus effect.
SOD: Superoxide dismutase; SAM: S-adenosylmethionine; ASA: Acetylsalicylic acid; Zn: Zinc; IFN: Interferon.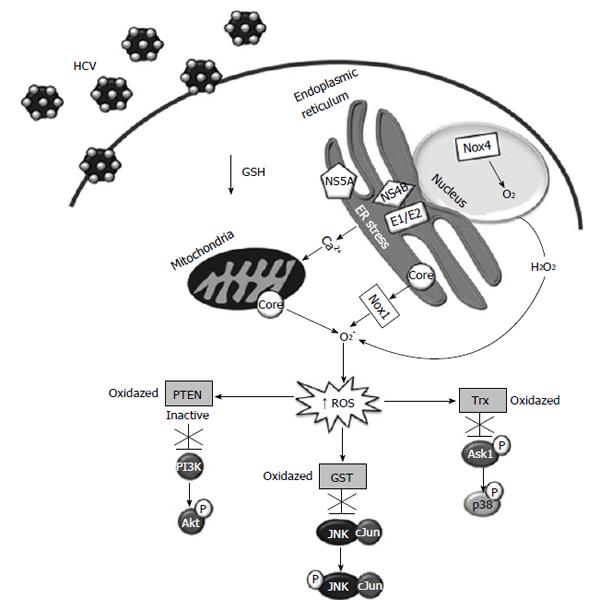 Figure 2 Cell signaling pathways modulated by increased reactive oxygen species levels in hepatitis C virus infected cells.
ROS: Reactive oxygen species; HCV: Hepatitis C virus; GSH: Glutathione system; Trx: Thioredoxin; PI3K: Phosphoinositide-3 kinase.
---
Citation: Lozano-Sepulveda SA, Bryan-Marrugo OL, Cordova-Fletes C, Gutierrez-Ruiz MC, Rivas-Estilla AM. Oxidative stress modulation in hepatitis C virus infected cells. World J Hepatol 2015; 7(29): 2880-2889
---