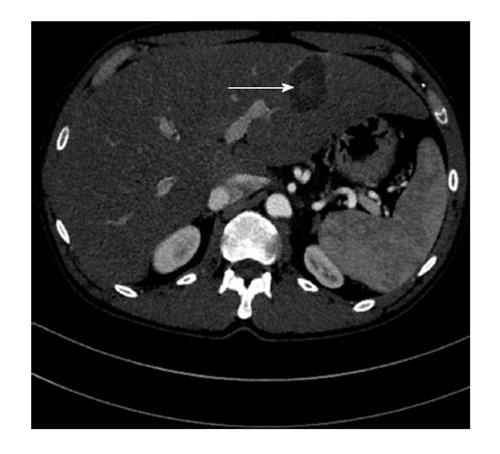 Figure 1 Contrast-enhanced computed tomography scan shows, in the region surrounding what was the probe active tip position during the ablation (white arrow), an inner hyper-dense core contrasting with an outer thicker and hypo-dense annulus.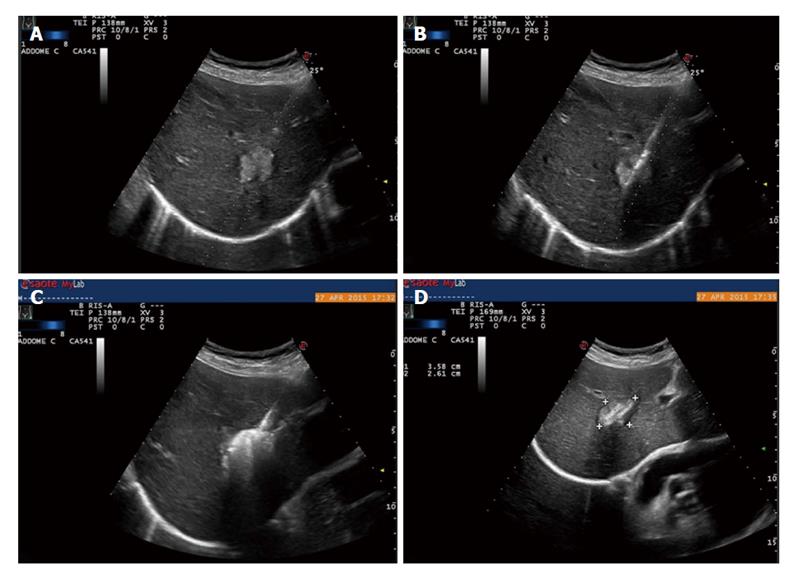 Figure 2 Time-lapse of ultrasound-guided percutaneous microwave ablation of medium-sized hepatocellular carcinoma of the right lobe.
A: Ultrasound evaluation before ablation; B: Needle insertion; C: Hyperechoic boiling effect in the ablation area during the procedure; D: One month later ultrasound evaluation: The inner hyperechoic track corresponds to the position of the active probe.
---
Citation: Poggi G, Tosoratti N, Montagna B, Picchi C. Microwave ablation of hepatocellular carcinoma. World J Hepatol 2015; 7(25): 2578-2589
---