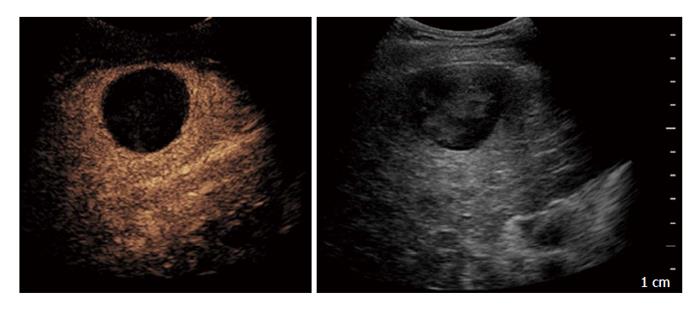 Figure 1 Contrast-enhanced ultrasound performed after 1 mo in a 71-year-old man treated with trans-catheter arterial chemo-embolisation: On the left side complete necrosis is depicted as an avascular area; on the right side B-mode imaging of the treated area.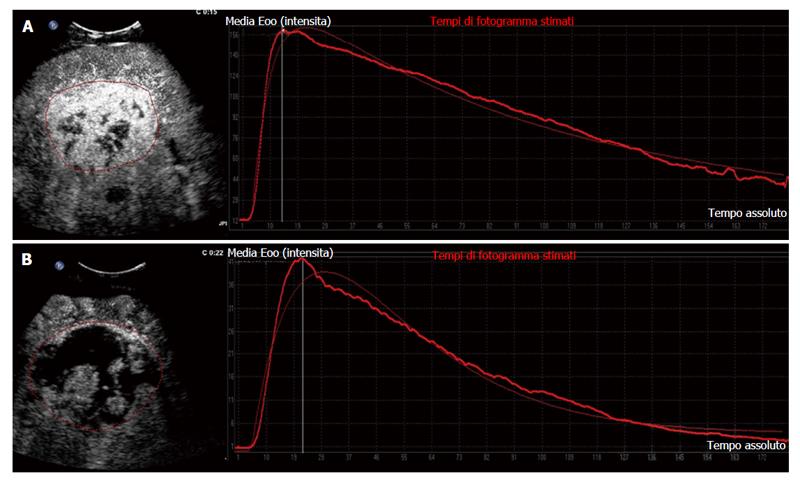 Figure 2 Target hepatic lesion in a 65-year-old man treated with sorafenib: Clinical example of responder on dynamic contrast-enhanced ultrasound.
A: Contrast-enhanced ultrasound with corresponding time-intensity curve at baseline; B: Fifteen days after onset of sorafenib therapy, contrast-enhanced ultrasound revealed an increase in tumour necrosis with drastic reduction of tumour perfusion parameters shown by contrast enhancement pattern and corresponding time-intensity curve.
---
Citation: Roccarina D, Garcovich M, Ainora ME, Riccardi L, Pompili M, Gasbarrini A, Zocco MA. Usefulness of contrast enhanced ultrasound in monitoring therapeutic response after hepatocellular carcinoma treatment. World J Hepatol 2015; 7(14): 1866-1874
---