Copyright
©2014 Baishideng Publishing Group Inc.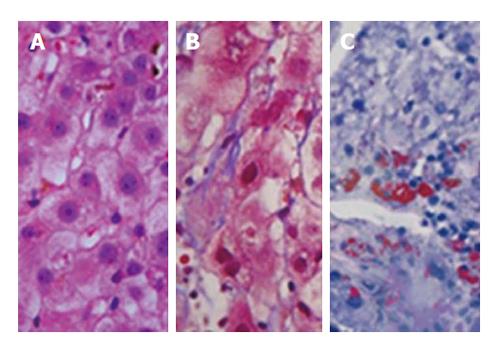 Figure 2 Histopathological analysis of the liver biopsy according to three stains.
A: Hematoxylin-eosin staining reveals canalicular cholestasis, hepatocellular ballooning, and microgoticular steatosis; B: Masson staining demonstrates microgoticular steatosis and perivenular and pericellular fibrosis; C: Oil red staining shows the microdroplets of fat clearly stained in red.
---
Citation: de Oliveira CV, Moreira A, Baima JP, Franzoni LC, Lima TB, Yamashiro FDS, Coelho KYR, Sassaki LY, Caramori CA, Romeiro FG, Silva GF. Acute fatty liver of pregnancy associated with severe acute pancreatitis: A case report. World J Hepatol 2014; 6(7): 527-531
---