Copyright
©2012 Baishideng Publishing Group Co.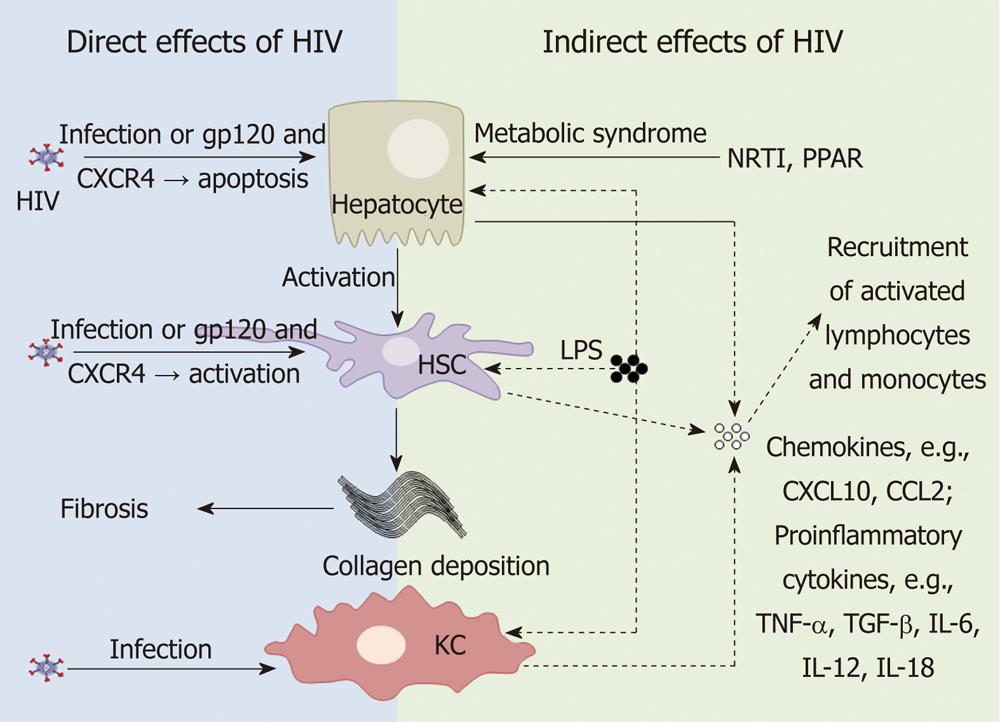 Figure 1 Human immunodeficiency infection and the liver. Mechanisms by which human immunodeficiency virus (HIV) infection of liver cells can contribute to liver disease progression by either direct (left panel) or indirect (right panel) mechanisms. HIV can directly infect hepatocytes, hepatic stellate cells (HSCs) and Kupffer cells (KCs). In the absence of productive infection, gp120 binding to CXCR4 may induce hepatocyte apoptosis and activation of HSCs, both contributing to fibrosis. Nucleoside reverse transcriptase inhibitors (NRTIs) and HIV itself [via peroxisome proliferator-activated receptor (PPAR) effects] may also contribute to liver disease by inducing the metabolic syndrome. HIV infection of the gastrointestinal tract leads to an increase in lipopolysaccharide (LPS) which can stimulate hepatocytes, KCs and HSCs to produce pro-inflammatory cytokines and chemokines which attract activated lymphocytes and monocytes to the liver which may further drive fibrosis. TNF-α: Tumor necrosis factor-α; TGF-β: Transforming growth factor-β; IL: Interleukin.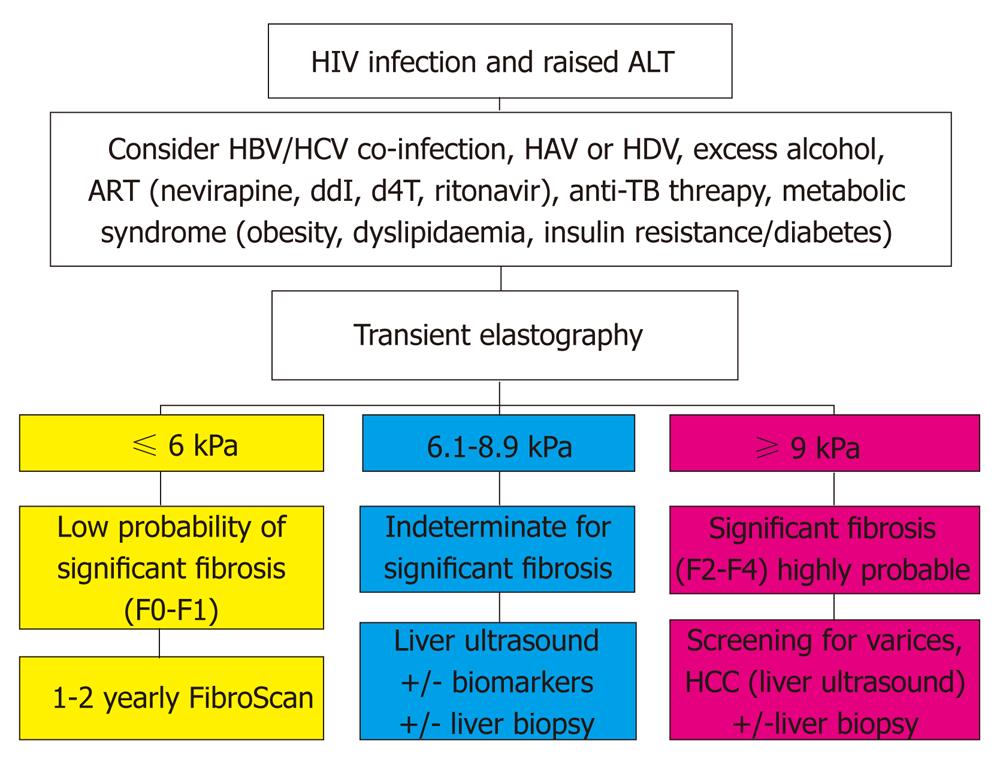 Figure 2 Proposed use of transient elastography (FibroScan) in human immunodeficiency virus infected individuals with raised liver enzymes (adapted from Ref.
[91]). HIV: Human immunodeficiency virus; ALT: Alanine aminotransferase; HAV: Hepatitis A virus; HBV: Hepatitis B virus; HCV: Hepatitis C virus; HDV: Hepatitis delta; ART: Anti-retroviral therapy; ddI: Didanosine; d4T: Stavudine; TB: Tuberculosis; HCC: Hepatocellular carcinoma.
---
Citation: Crane M, Iser D, Lewin SR. Human immunodeficiency virus infection and the liver. World J Hepatol 2012; 4(3): 91-98
---