Copyright
©2011 Baishideng Publishing Group Co.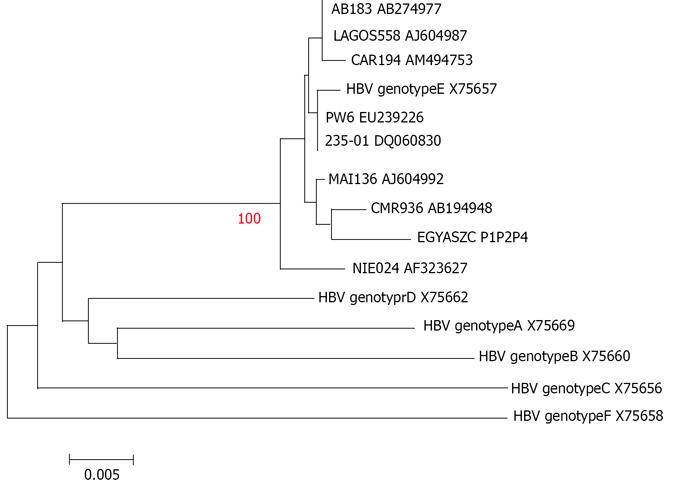 Figure 1 Phylogenetic analysis between 560 nucleotide sequence of an Egyptian strain (a positive control chronic hepatitis patient) EGYAZC P1P2P4 (bankit1229997 GQ253108) and HBV/E gene sequences and HBV genotype A, HBV genotype, HBV genotype C, HBV genotype F retrieved from gene bank revealed that the closest sequence was from HBV/E gene sequences CMR936 AB194948.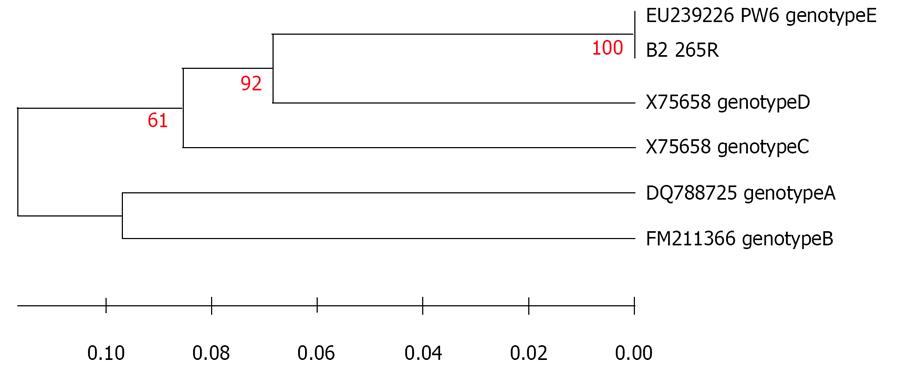 Figure 2 Phylogenetic analysis between 87 nucleotide sequence obtained from preS1 genes from Egyptian HBV isolate (a sample from a vaccinated child) EGYAZV B2 265R and gene bank strains indicated that there is 100% similarity with HBV genotype E PW6 EU239226.

Figure 3 Alignment between the three of our samples (265, 269, +ve control) amplification PCR product there were 100% alignment they were all of the same type.
---
Citation: Abushady EA, Gameel MM, Klena JD, Ahmed SF, Abdel-Wahab KS, Fahmy SM. HBV vaccine efficacy and detection and genotyping of vaccineé asymptomatic breakthrough HBV infection in Egypt. World J Hepatol 2011; 3(6): 147-156
---