Copyright
©2011 Baishideng Publishing Group Co.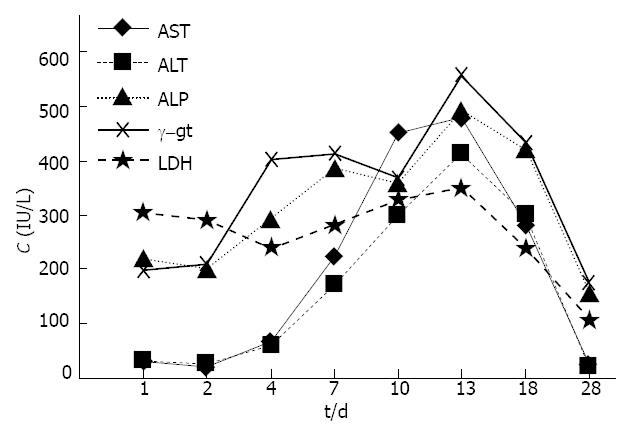 Figure 1 Timescale of liver biochemistry deterioration.
AST: aspartate aminotransferase (nr:10-37 IU/L); ALT: alanine aminotransferase (nr: 10-37 IU/L); ALP: alkaline phosphatase (nr: 34-104 IU/L); LDH: lactate dehydrogenase (nr: 135-225 IU/L); γ-gt: γ-glutamyl transferase (nr: 9-40 IU/L); nr: normal range.

Figure 2 Small granulomatous-like lesions (coarse arrows), including his­ti­ocytes (fine arrow), in liver FNB material stained with Hematoxylin and Eo­s­in.
A: × 100; B: × 400. FNB: fine needle biopsy.
---
Citation: Kaklamanos M, Hardavella G, Trigidou R, Dionellis G, Paissios N, Koulouris N, Goritsas C. Multi-organ failure with atypical liver granulomas following intravesical Bacillus Calmette-Guerin instillation. World J Hepatol 2011; 3(3): 79-82
---