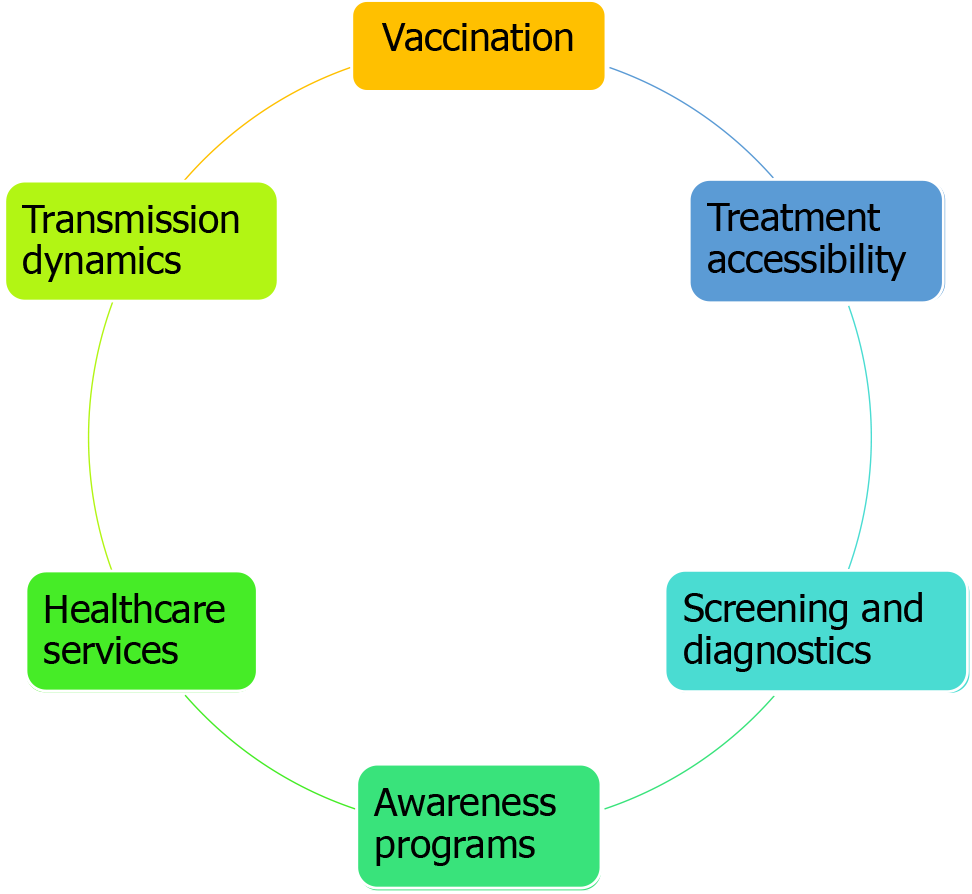 Figure 1 This wheel represents, in no particular order or flow, the focal points that give an insight to the impact of coronavirus disease 2019 on viral hepatitis.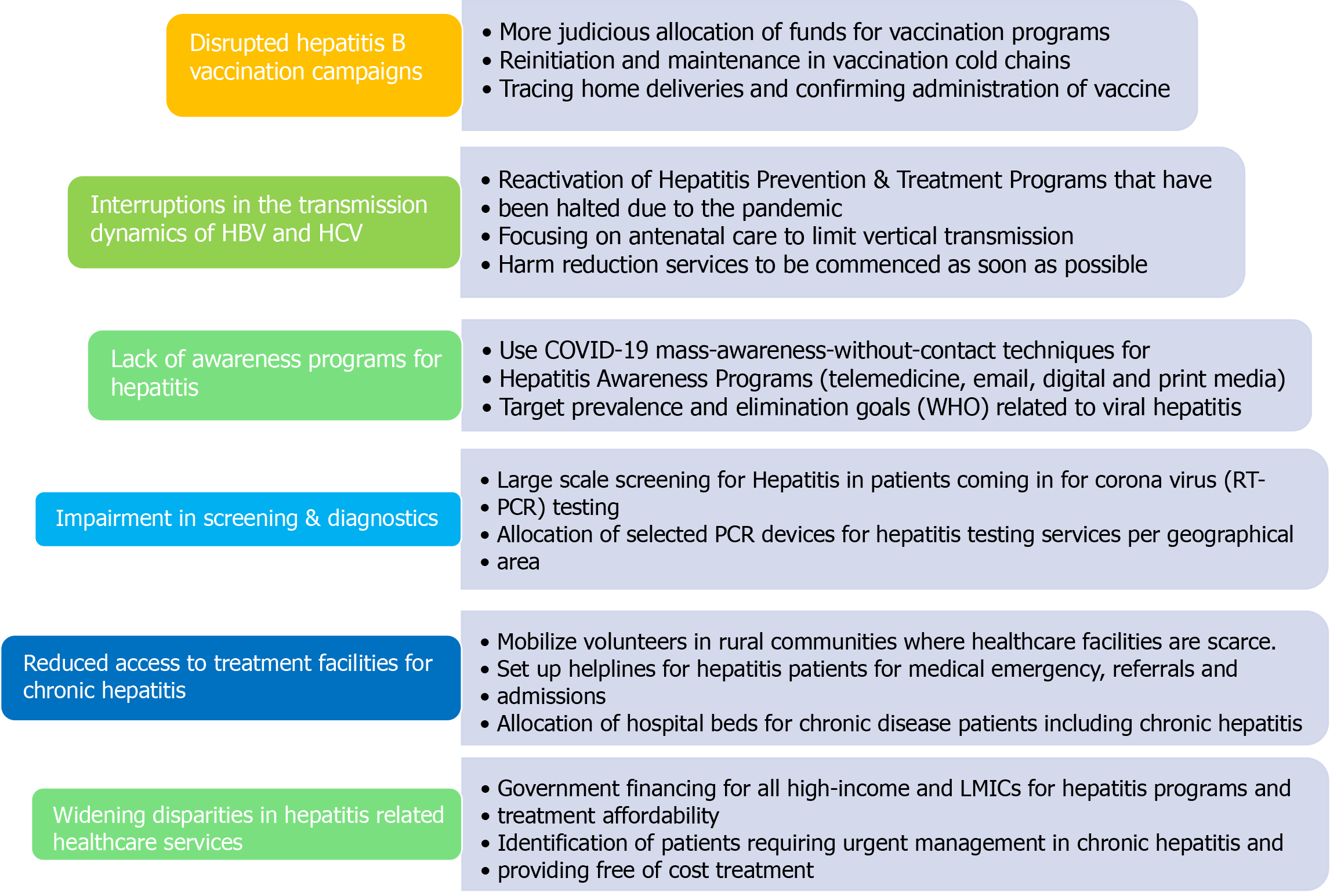 Figure 2 Overcoming the challenges.
This figure addresses possible recommendations and solutions to the coronavirus disease 2019 pandemic crisis that has and is affecting our goal of achieving 2030 World Health Organization goal for elimination of chronic hepatitis B virus and hepatitis C virus. HBV: Hepatitis B virus; HCV: Hepatitis C virus; RT-PCT: Reverse transcriptase polymerase chain reaction.
---
Citation: Rehman ST, Rehman H, Abid S. Impact of coronavirus disease 2019 on prevention and elimination strategies for hepatitis B and hepatitis C. World J Hepatol 2021; 13(7): 781-789
---