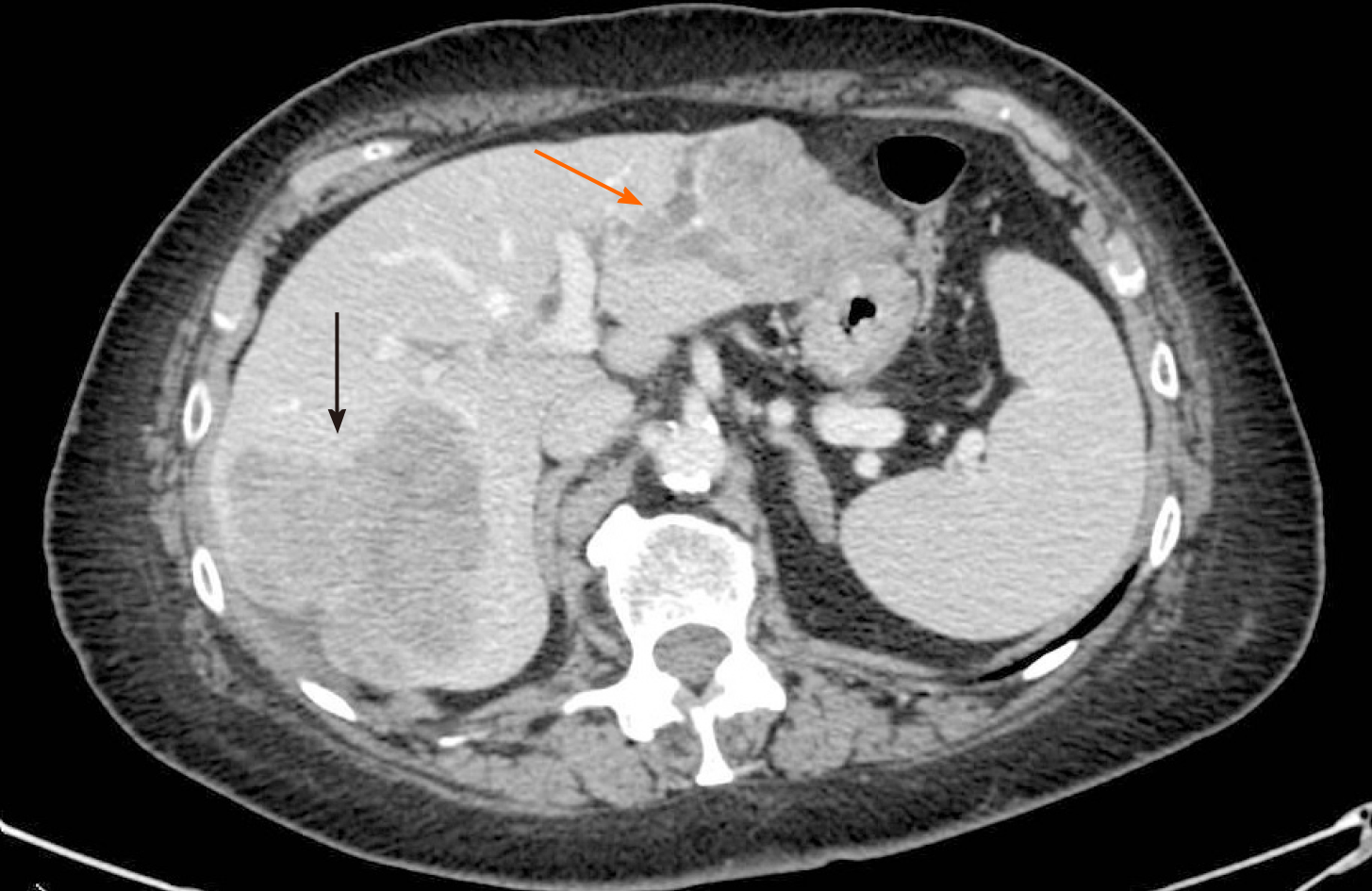 Figure 1 Pre-operative computed tomography-scan.
The lesion occupying the right posterior segments of the liver (black arrow) and two other confluent lesions in the left lobe with intrabiliary growth pattern (orange arrow).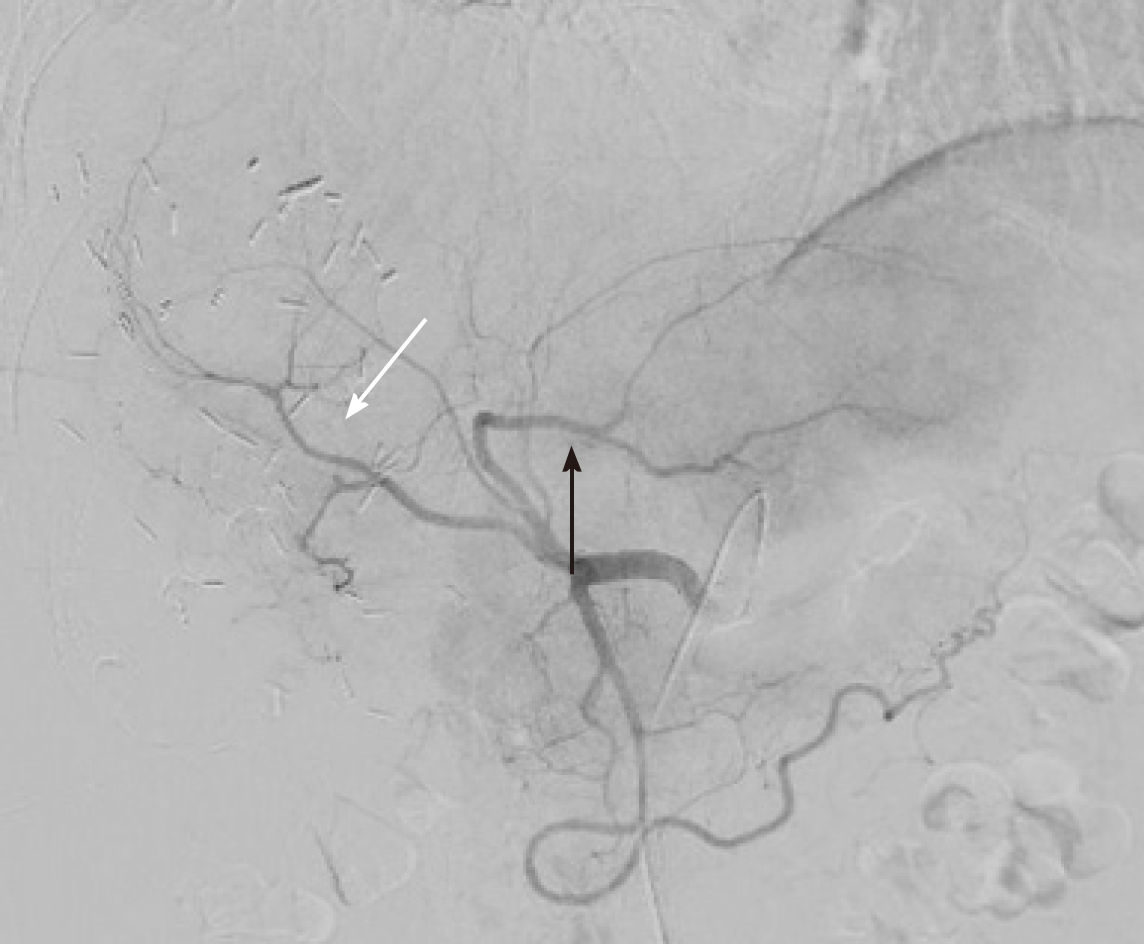 Figure 2 Arterial vascular anatomy during trans-arterial radioembolization procedure treating the tumor lesion in segments II-III (black arrow).
The angiography also showed the remaining right anterior portal pedicle (white arrow).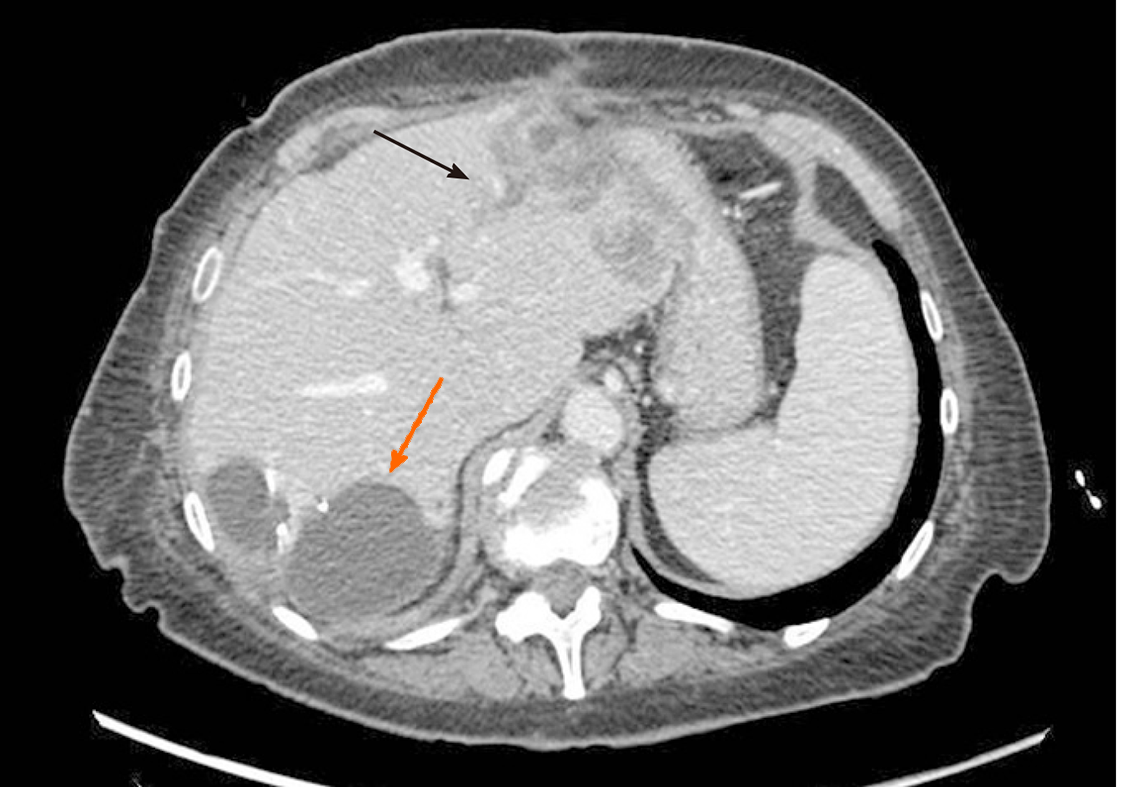 Figure 3 Computed tomography-scan performed one month after trans-arterial radioembolization.
The reduction of the lesion of the left lobe and the intrabiliary growth pattern (black arrow). An intrabdominal fluid collection was found close to the surgical site (orange arrow).
---
Citation: Serenari M, Neri J, Marasco G, Larotonda C, Cappelli A, Ravaioli M, Mosconi C, Golfieri R, Cescon M. Two-stage hepatectomy with radioembolization for bilateral colorectal liver metastases: A case report. World J Hepatol 2021; 13(2): 261-269
---