Figure 1 Magnetic resonance imaging of the brain.
Multiple diffuse small lesions (arrow) in brain cortex and subcortical regions, with edematous halo and peripheral enhancement, suggestive of fungal infection (cryptococcomas).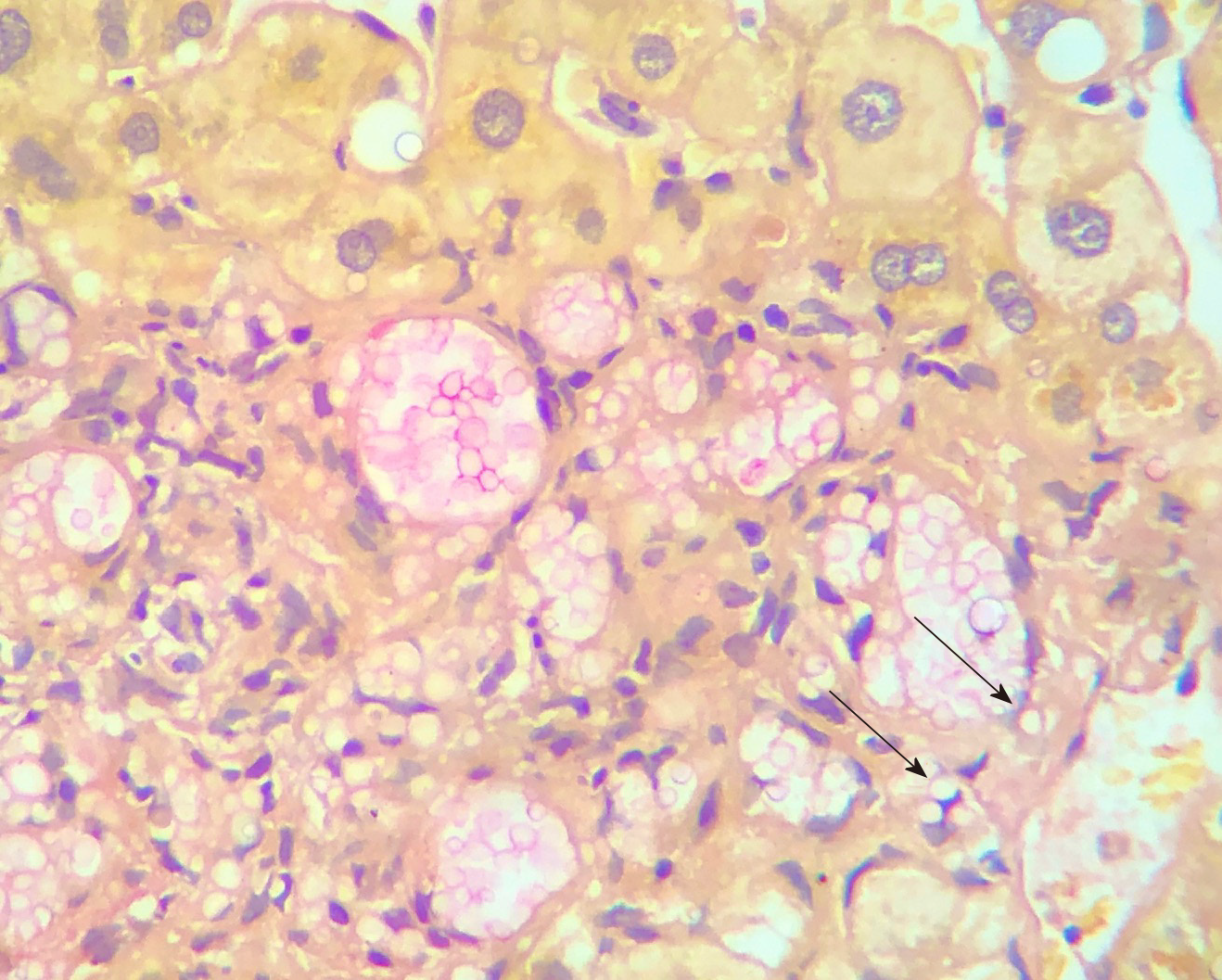 Figure 2 Liver biopsy at presentation.
A large number of fungal elements (arrows) are immersed in gelatinous matrix, in both liver parenchyma and portal spaces, with some of them surrounded by a loose histiocytic response (400 ×).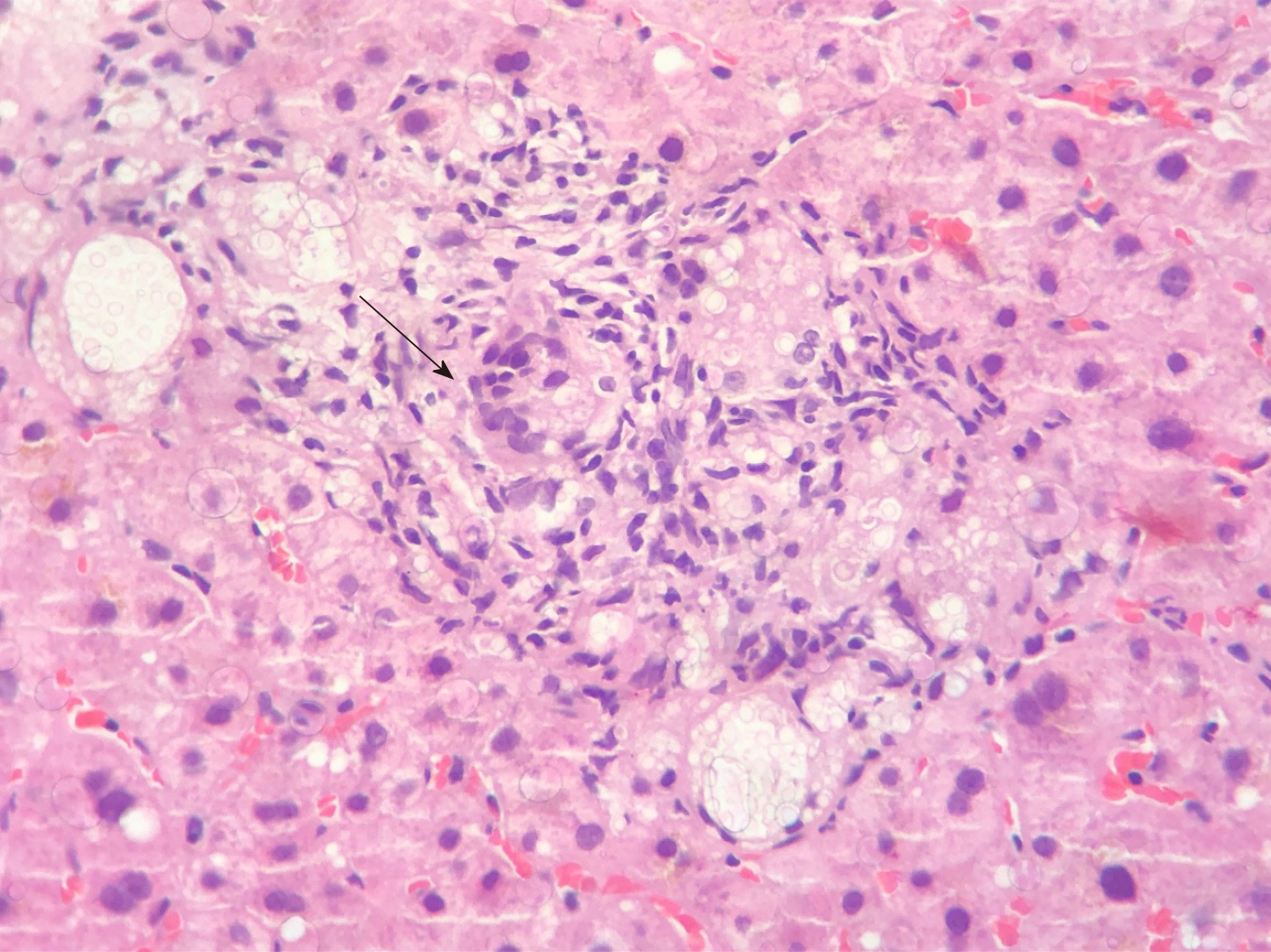 Figure 3 Follow-up liver biopsy at 4 mo.
Numerous granulomas (arrow) containing oval fungal structures (400 ×).
---
Citation: Ferreira GSA, Watanabe ALC, Trevizoli NC, Jorge FMF, Couto CF, de Campos PB, Caja GON. Transmission of cryptococcosis by liver transplantation: A case report and review of literature. World J Hepatol 2020; 12(5): 253-261
---