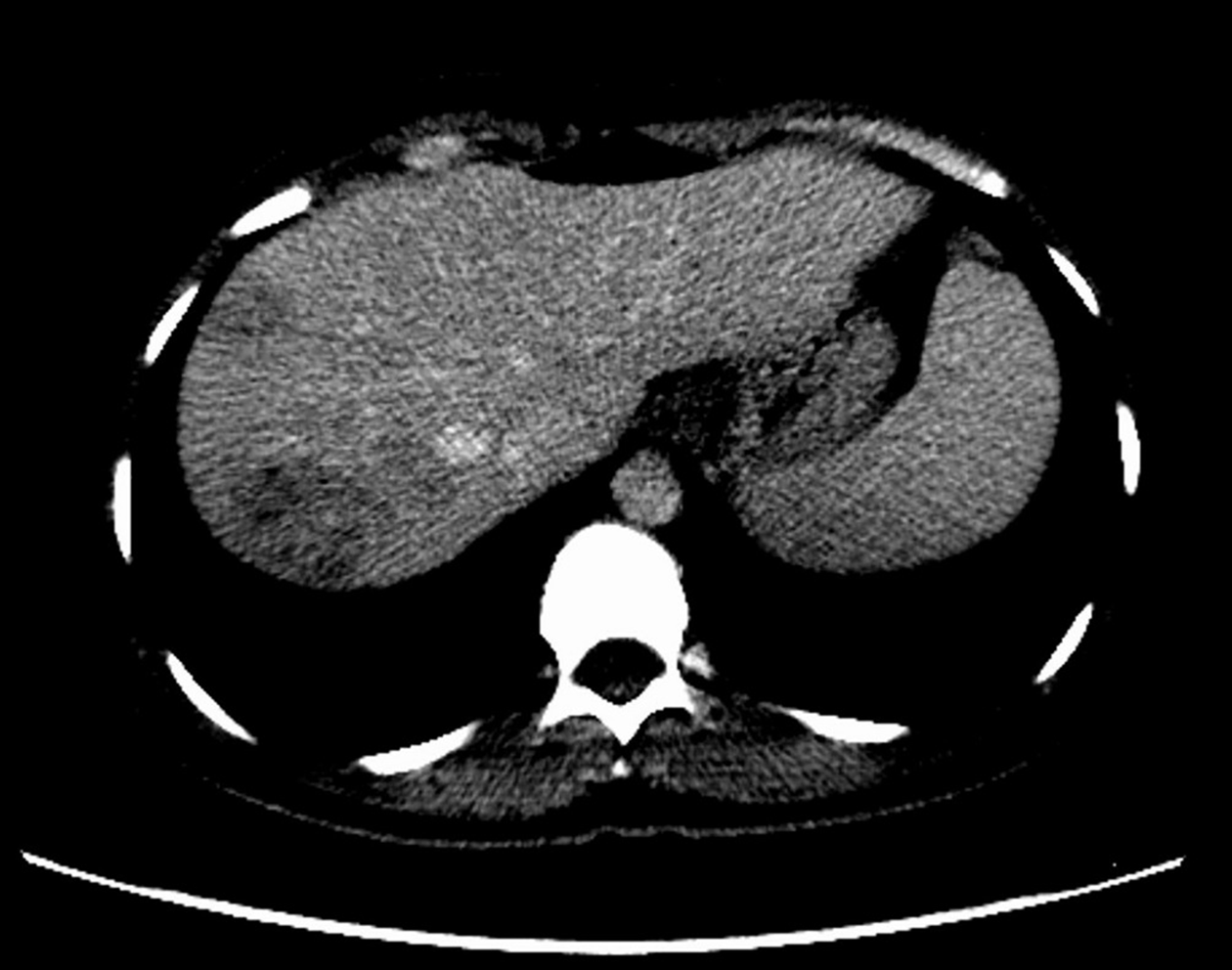 Figure 1 Computed tomography image after contrast medium injection.
Axial computed tomography image revealed that hypodense and heterogenous lesions with soft tissue density of maximally 40 mm × 33 mm in diameter in the right lobe of the liver.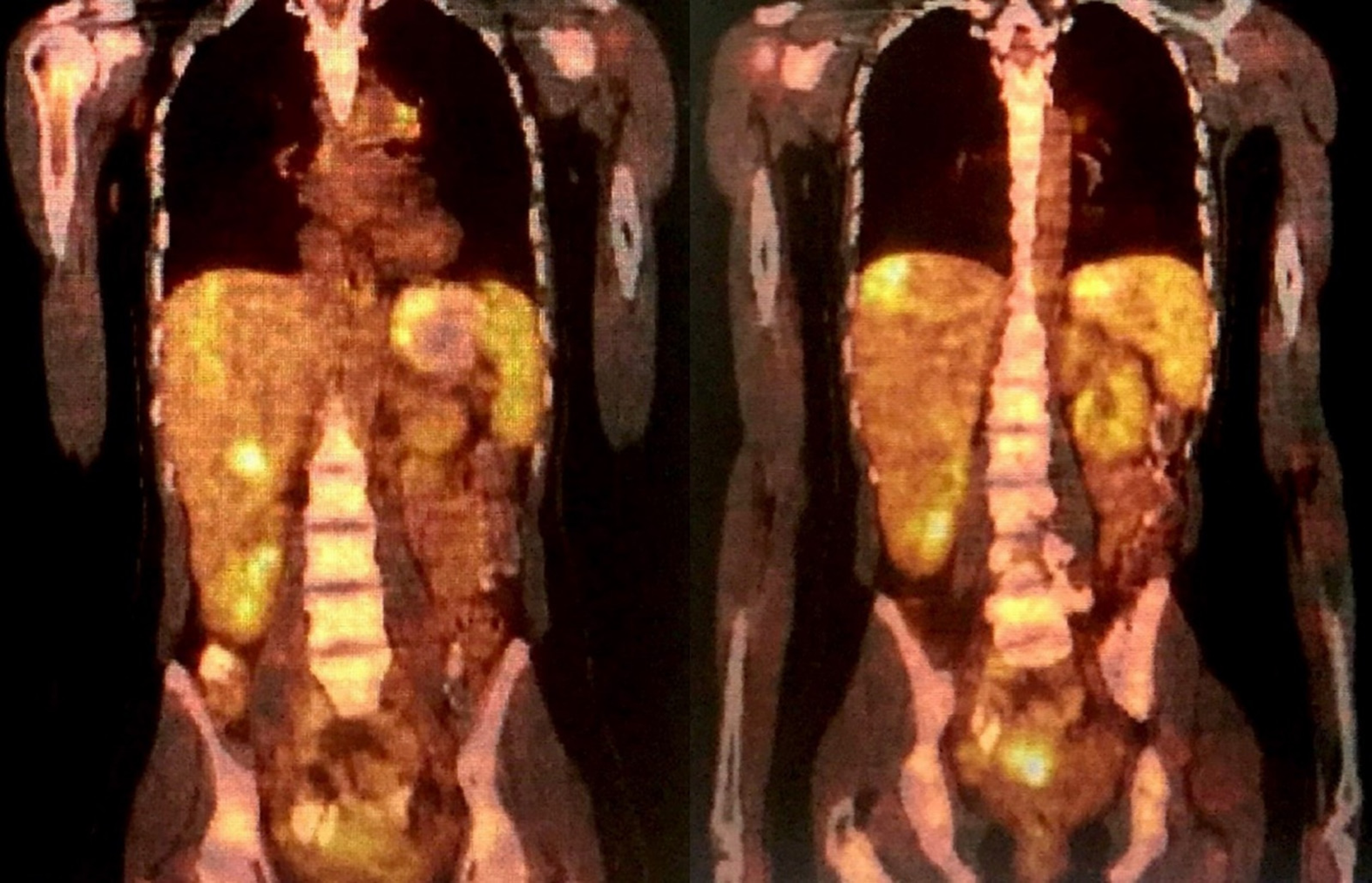 Figure 2 18F-fluorodeoxyglucose positron emission tomography/Computed tomography was performed using 5. 5 mCi of 18F-fluorodeoxyglucose injection. Maximum intensity projection of images shows that high fluorodeoxyglucose uptakes in different segments of the liver.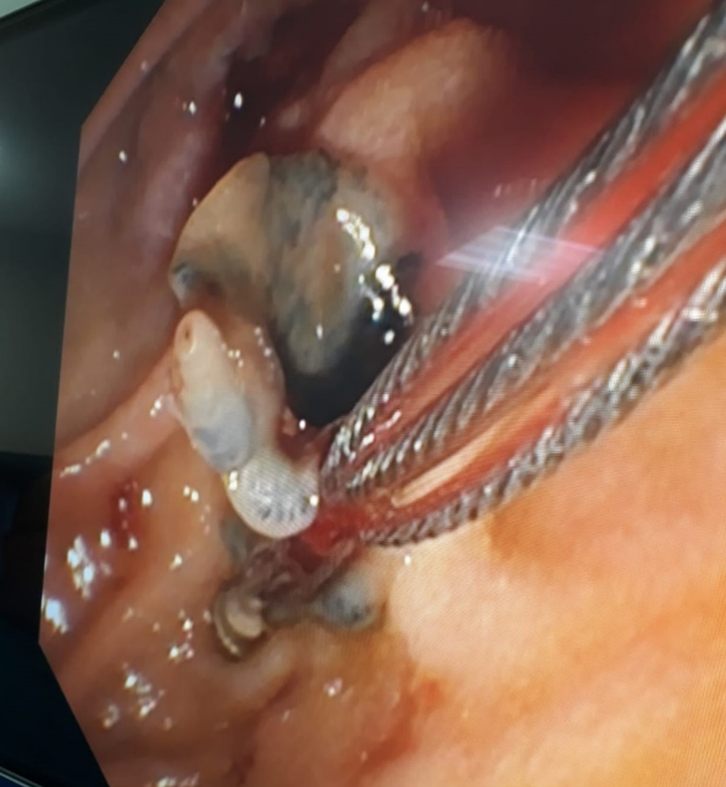 Figure 5 Endoscopic view of endoscopic retrograde cholangiopancreatography procedure. Extraction of Fasciola hepatica in the common bile duct using a basket catheter.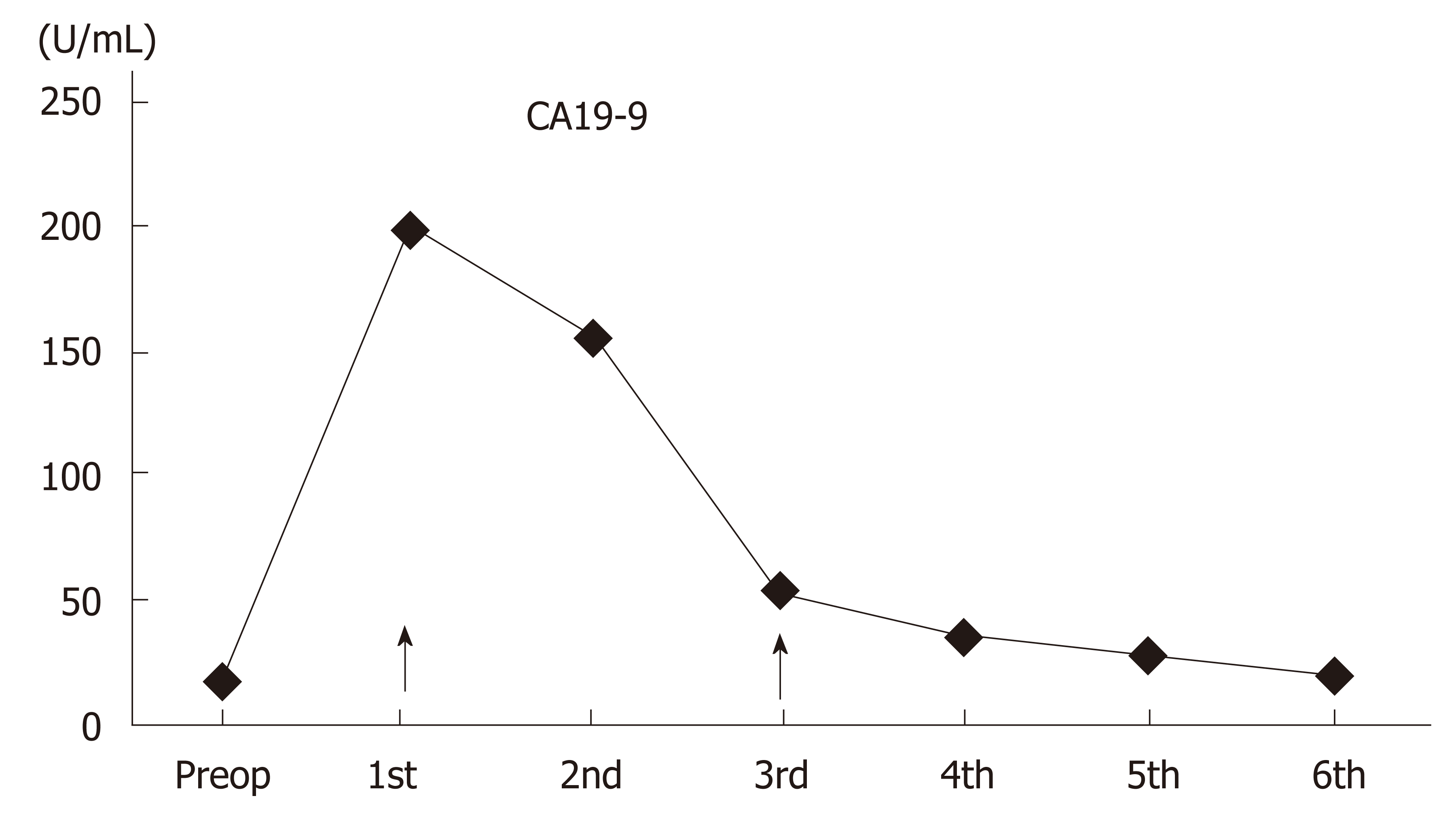 Figure 6 Course of blood CA19-9 levels.
Black arrows indicate the days of endoscopic retrograde cholangiopancreatography.
---
Citation: Akbulut S, Ozdemir E, Samdanci E, Unsal S, Harputluoglu M, Yilmaz S. Fascioliasis presenting as colon cancer liver metastasis on 18F-fluorodeoxyglucose positron emission tomography/computed tomography: A case report. World J Hepatol 2019; 11(8): 656-662
---