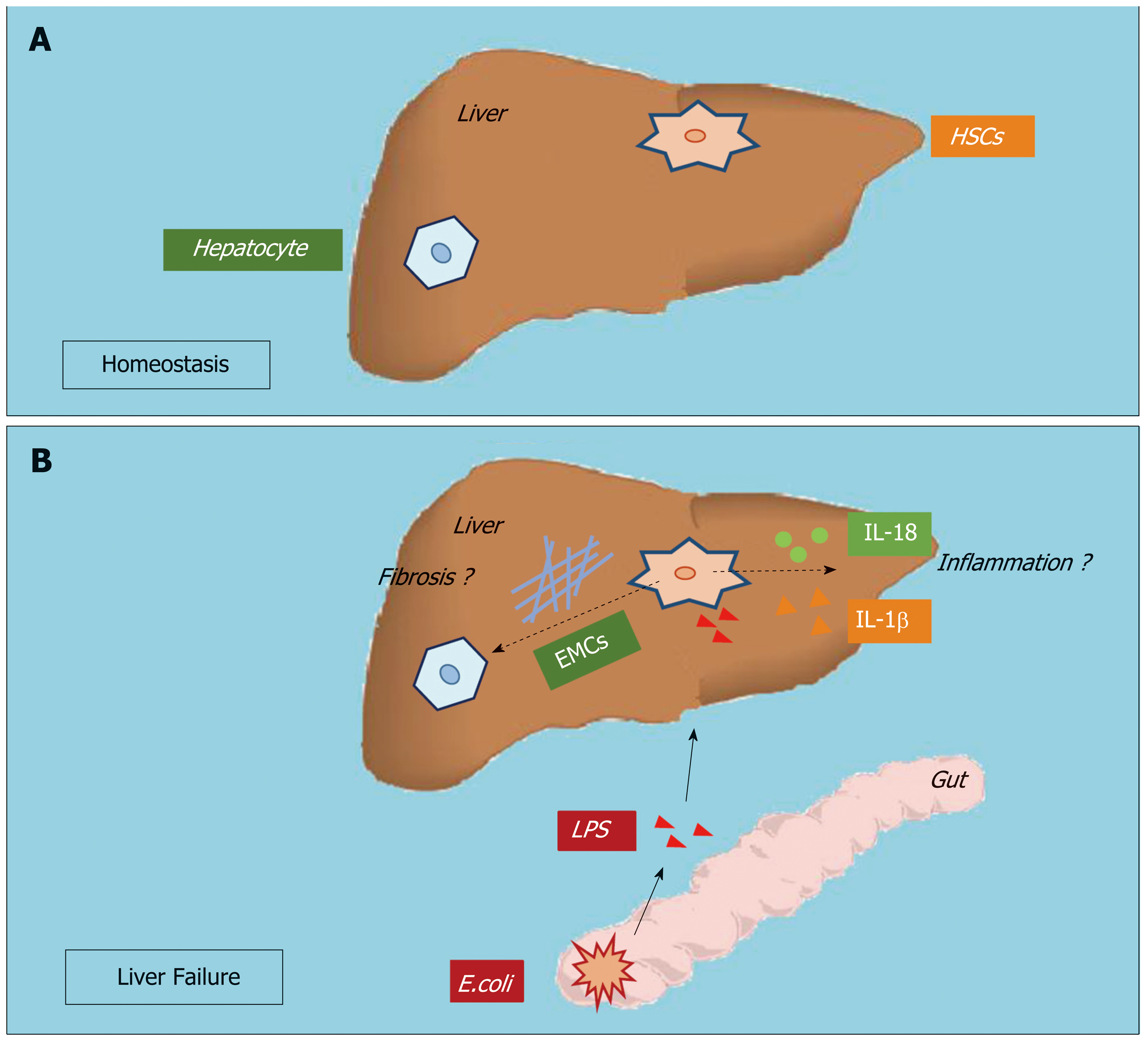 Figure 1 Hepatic stellate cell activation and inflammation participate in acute liver failure.
A: At homeostasis; B: During acute liver failure, the roles of hepatic stellate cell activation and inflammation remain unclear.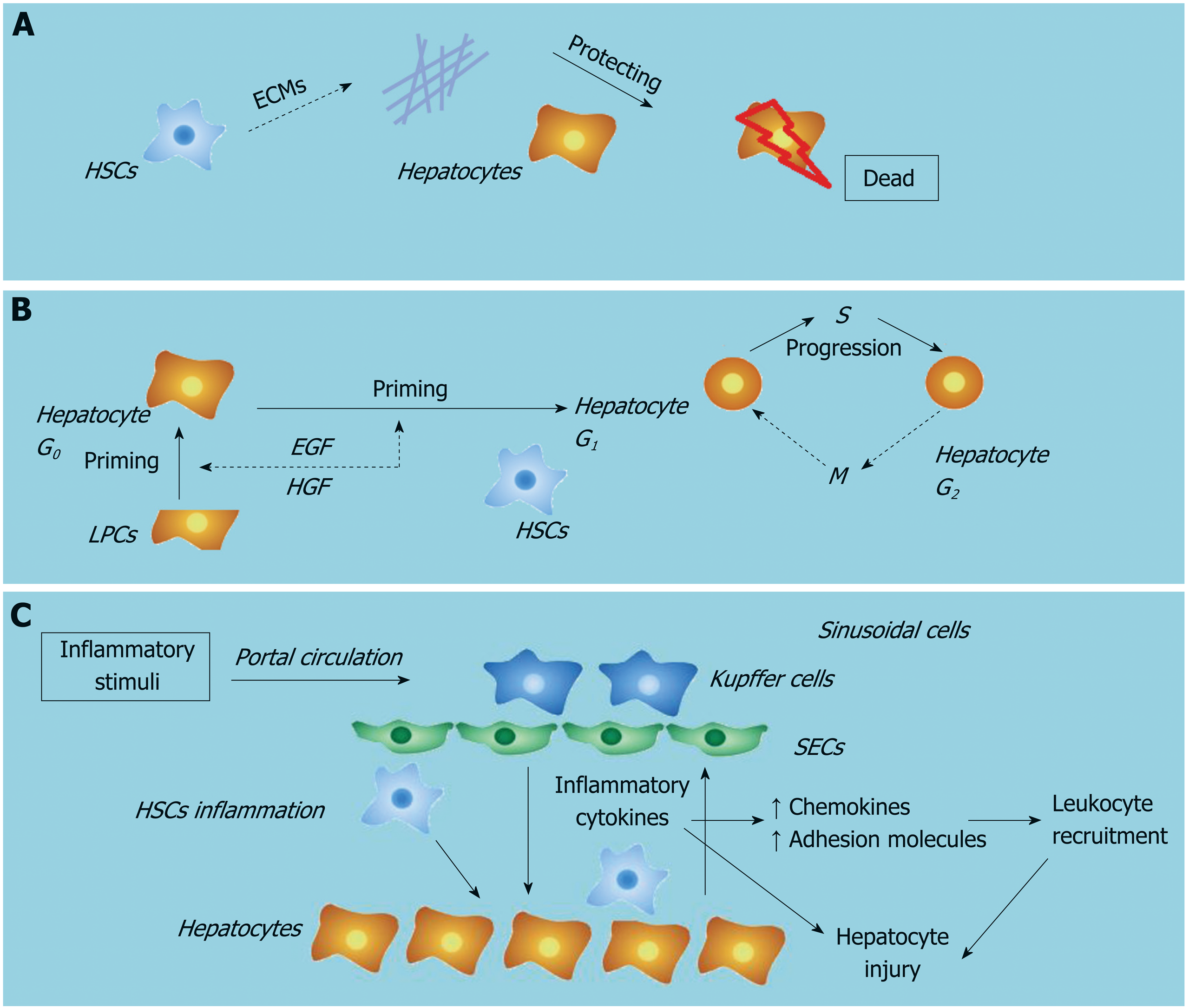 Figure 2 Roles of hepatic stellate cells in liver failure. A: Hepatic stellate cells protect hepatocytes by participating in the maintenance of cell attachment and the architecture of liver tissue via extracellular matrix production; B: Hepatic stellate cells assist liver regeneration by producing growth factors; C: Hepatic stellate cells play a role in relaying inflammation signaling from sinusoids to parenchyma via the secretion of inflammatory cytokines.
---
Citation: Li J, Zhao YR, Tian Z. Roles of hepatic stellate cells in acute liver failure: From the perspective of inflammation and fibrosis. World J Hepatol 2019; 11(5): 412-420
---