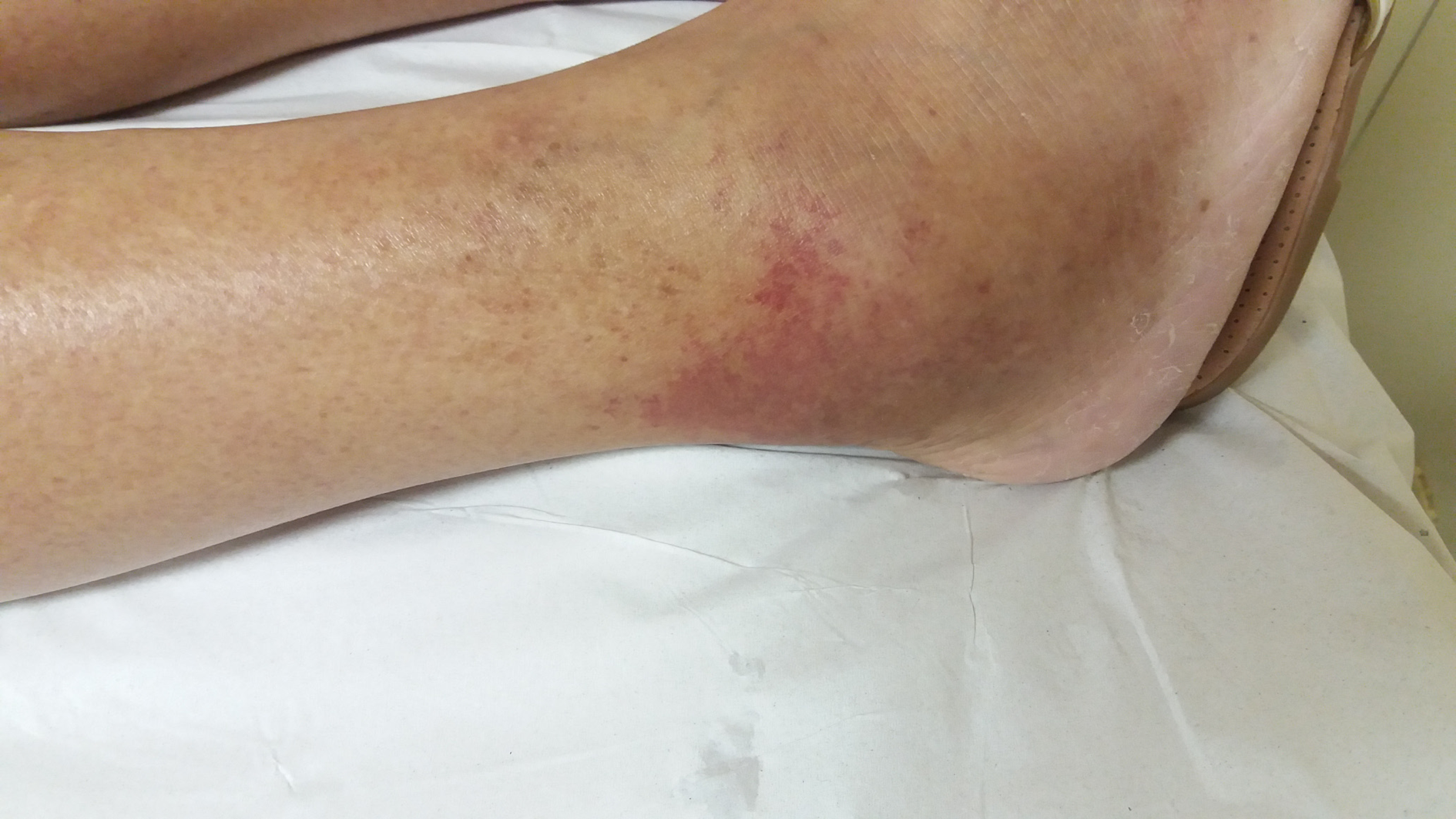 Figure 1 Aspect of the lesion on the patient´s right foot.
The image was taken on the day she presented to the emergency room.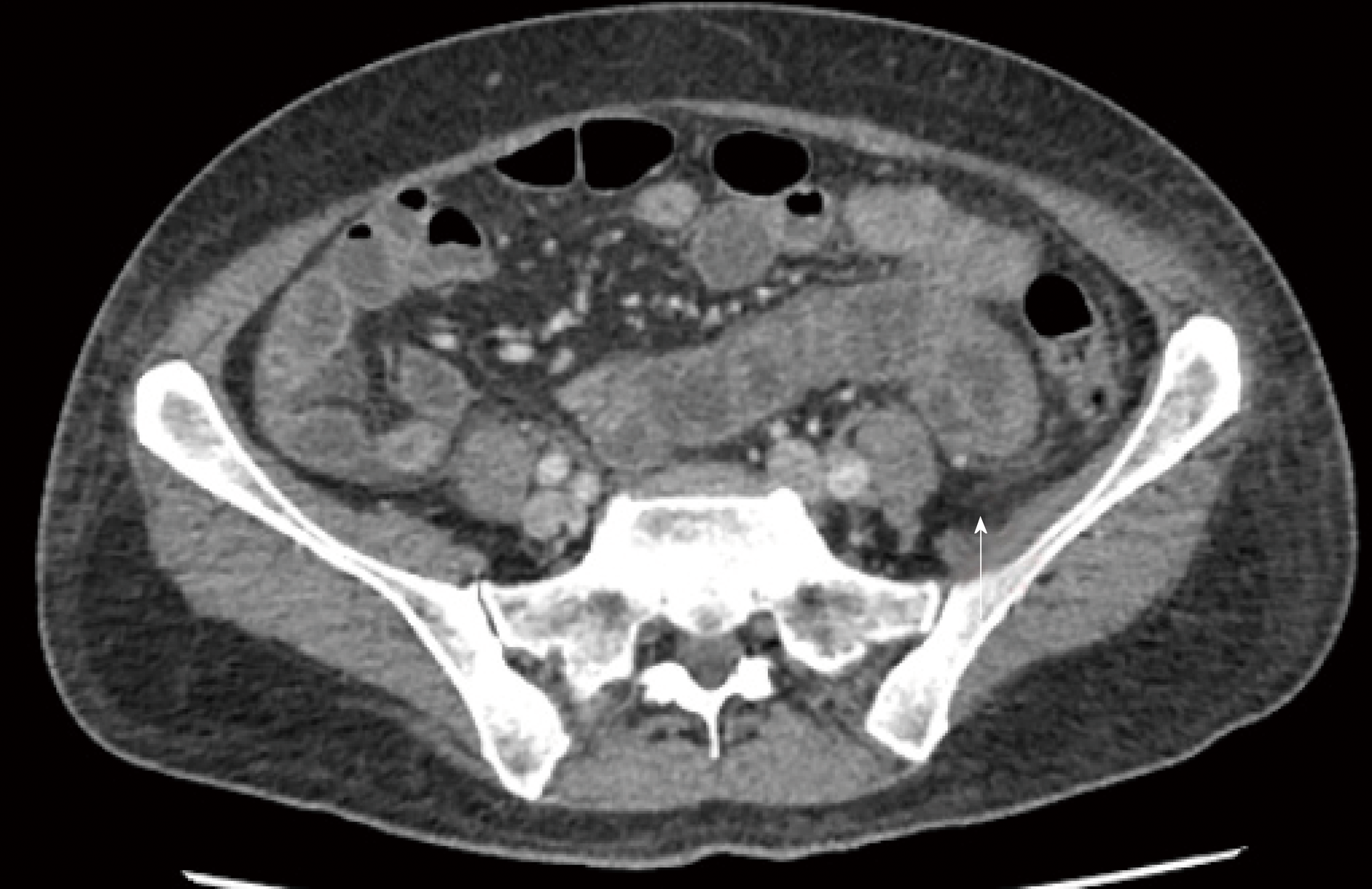 Figure 2 Computerized tomography scan showing a small volume of ascites and diffuse thickening of bowel walls (white arrow).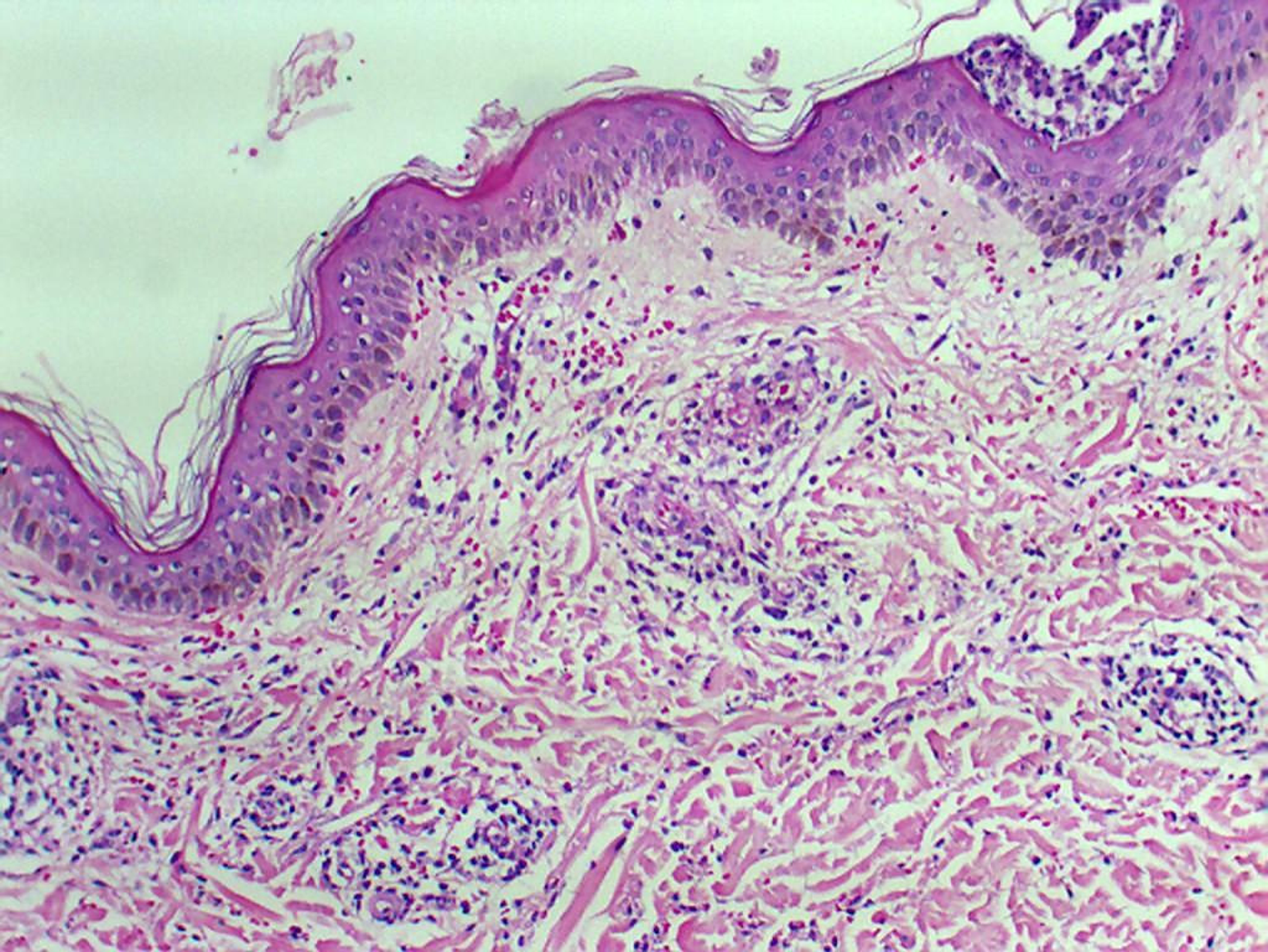 Figure 3 Focal vascular damage with mild perivascular neutrophilic infiltrate and fragmentation of the neutrophils resulting in nuclear dust (leukocytoclasis), suggestive of Urticarial vasculitis (HE 100 x).
---
Citation: Ferreira GSA, Watanabe ALC, Trevizoli NC, Jorge FMF, Diaz LGG, Araujo MCCL, Araujo GC, Machado AC. Leukocytoclastic vasculitis caused by hepatitis C virus in a liver transplant recipient: A case report. World J Hepatol 2019; 11(4): 402-408
---