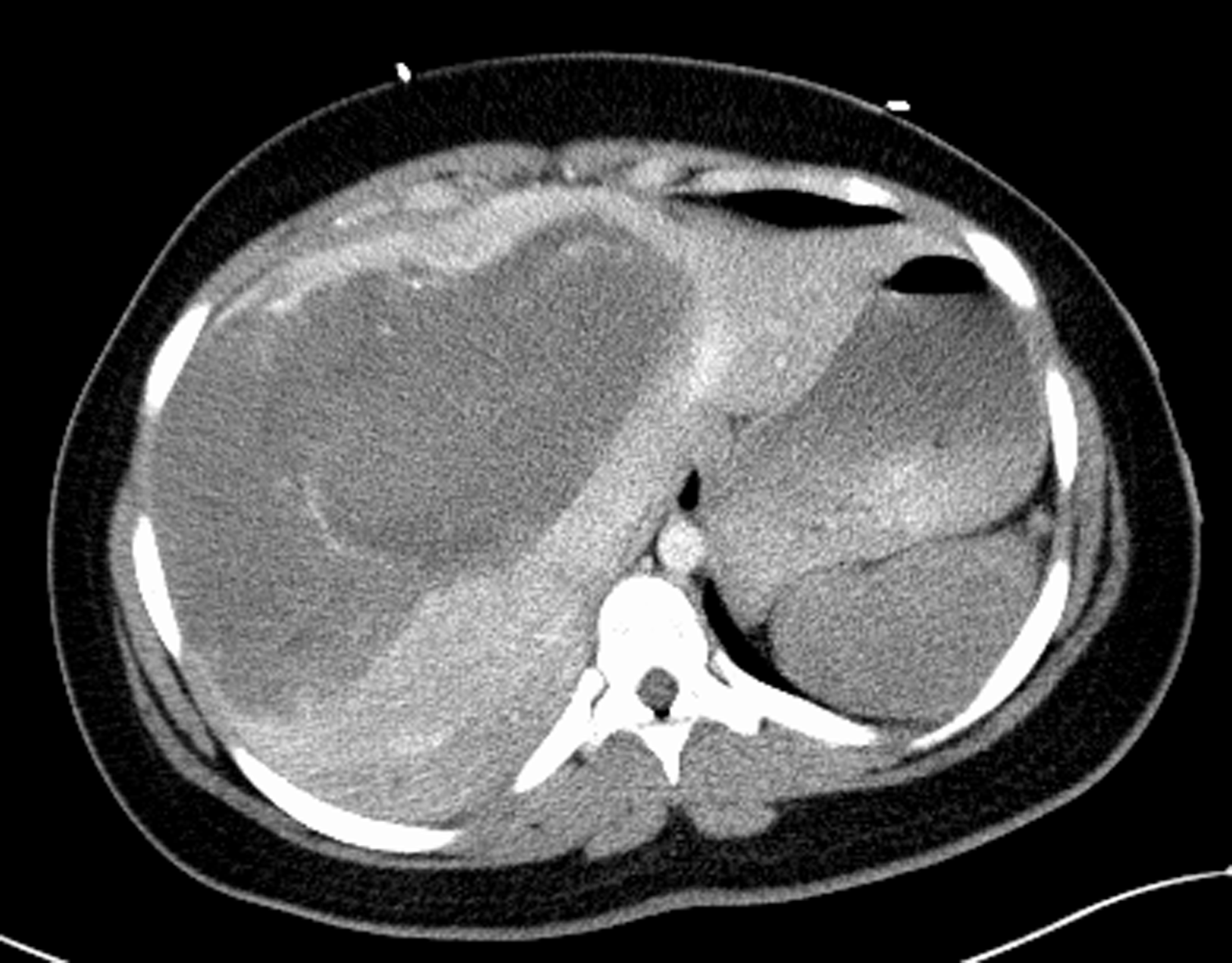 Figure 1 CT scan prior to interventions.
A CT of the abdomen and pelvis with contrast demonstrated a large 22 cm × 15 cm heterogenous, hypoattenuating mass encompassing nearly the entire liver. The mass demonstrated hypervascularity along the border and hyperattenuating areas, suggesting a large hemorrhagic liver mass with active hemorrhage.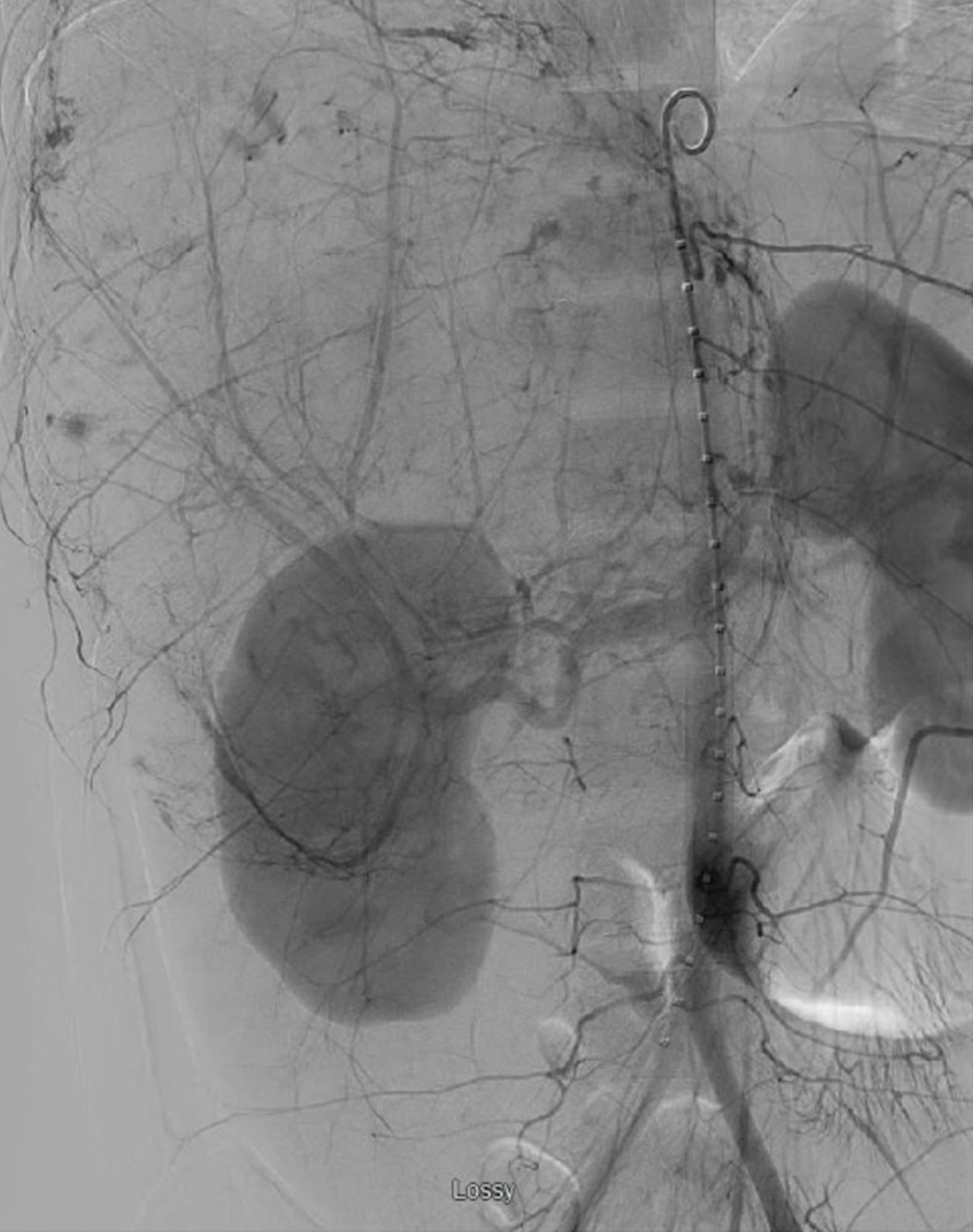 Figure 2 Mesenteric angiogram prior to transplant.
Mesenteric angiogram demonstrating a large right hepatic lobe with multiple areas of abnormal contrast accumulation indicative of ongoing hemorrhage. Gelfoam embolization of the right hepatic artery was performed.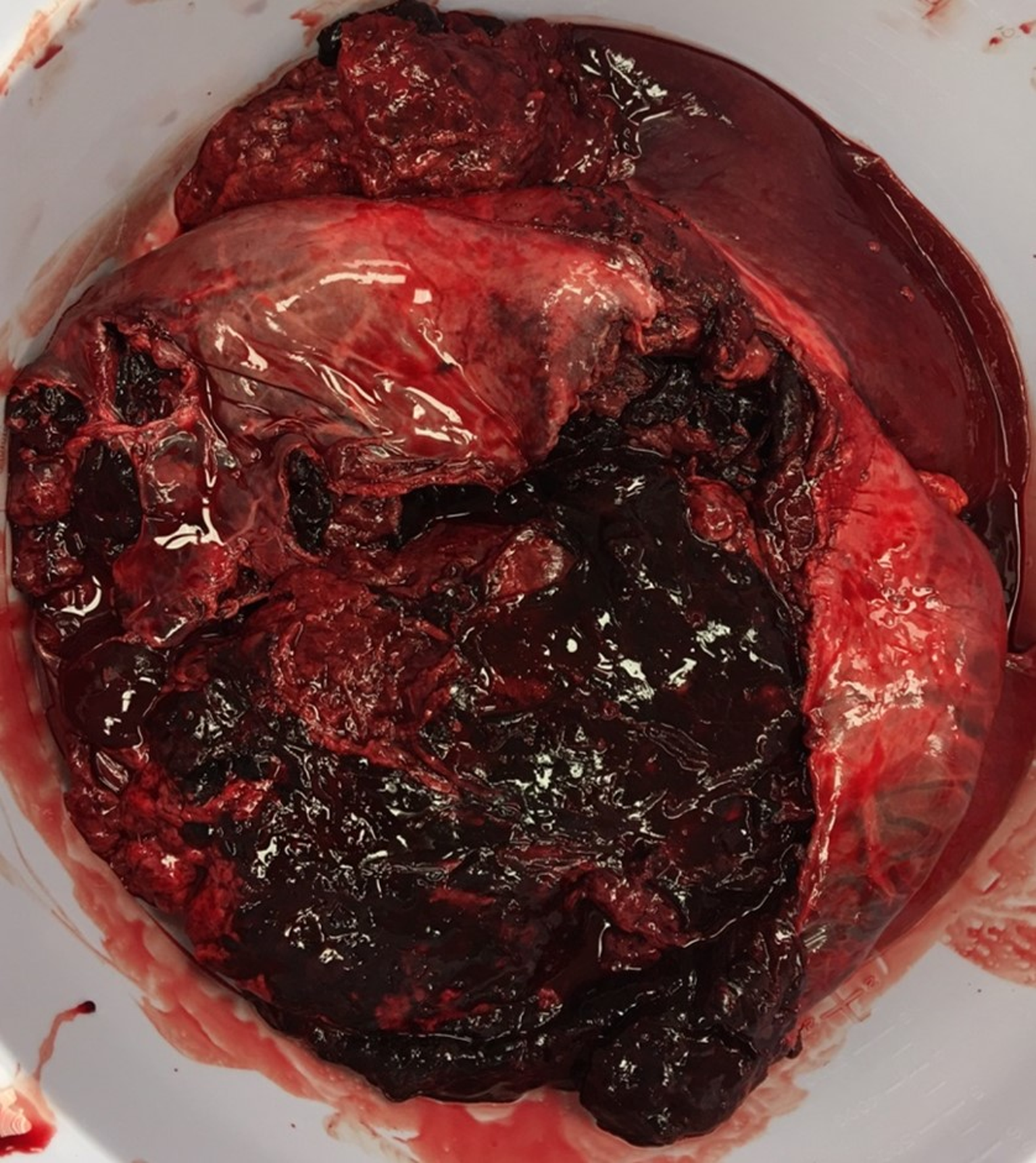 Figure 3 Explanted liver.
Explanted liver, measuring 34.5 cm × 22.5 cm × 8.5 cm, with a large surface disruption with adenomatous tissue and significant adherent clot.
---
Citation: Salhanick M, MacConmara MP, Pedersen MR, Grant L, Hwang CS, Parekh JR. Two-stage liver transplant for ruptured hepatic adenoma: A case report. World J Hepatol 2019; 11(2): 242-249
---